SilverLakes, a residential community which spans both Pembroke Pines and Miramar, is one of the most desirable places to live in southwestern Broward County. Ideally located near major highways, excellent schools and a host of retail establishments, it is the perfect place to call home.
SilverLakes History
SilverLakes is a community comprised of 39 subdivisions and 5,500 homes. Located in southwest Broward, the community lies across two cities, Pembroke Pines and Miramar.
Construction began on this planned community in 1990. Today, it is one of the largest and most popular places to live in Broward. In fact, over 23,000 live in homes in SilverLakes.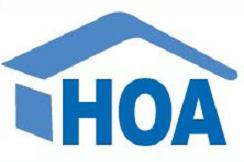 Presently, SilverLakes community is governed by an extremely active Homeowners Association, HOA.  This group works in conjunction with an elite property management company, (Pines Property Management). This company is responsible for the collection of assessments (monthly/quarterly dues) and for assisting the HOA Board of Directors with vendor bidding and selection. With over 20 year's experience, they are well-versed in all that is necessary to manage such a large and active community.
Finally, living in SilverLakes is truly something special. Please, continue reading to learn more about what this vibrant community offers.
Why SilverLakes
"Why SilverLakes?" As realtors that serve Broward County, we hear this question often, especially from those who are not based in South Florida. Luckily for us, we have the answer! In fact, below we have shared a number of reasons why SilverLakes is an ideal place to live.
SilverLakes Amenities and Floorpans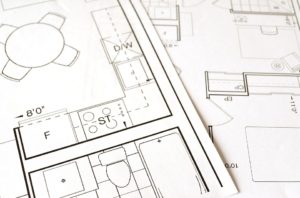 First, each of the 39 subdivisions that comprise SilverLakes is unique. Some communities lie along the bicycle and walking path. Others are adjacent to parks. And, some are near athletic and swimming facilities while some are more sheltered. So, when you combine this with a broad range of models (different layout and bedrooms)  you can be assured that SilverLakes certainly provides you with choices. Without a doubt, you can definitely find your perfect home here.
Amazing Facilities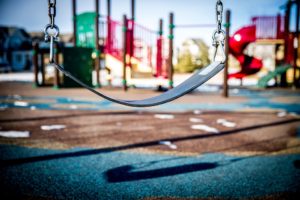 Well, where should we begin? How about parks? First, SilverLakes is home to three parks and a tennis center, all on community property. Some have pools, some have athletic facilities and all have playgrounds. They are all fabulous! This year,  SilverLakes Community Park is welcoming new playground equipment and 13 doggie waste stations along 178th Avenue.
However, if you are looking to broaden your choices, the community also lies within close proximity to a number of amazing Broward County Parks. These include Miramar Regional Park, Pembroke Pines Recreation Center, C.B. Smith Park, Pembroke Lakes Golf and Raquet Club and Brian Piccolo Park. Thus, activities including mini golf, batting cages and even a velodrome are all nearby.
Finally, the community also contains a bicycle/walking path. It is truly the perfect place to enjoy some exercise.  Residents always seem to be taking advantage of the magnificent weather found in South Florida.
Active Homeowners Association
Honestly, we cannot say enough good things about the SilverLakes Homeowners Association. First, it is run by a Board of Directors comprised of community residents. Each member of the board represents the homeowners in a specific group of subdivisions. Thus, all residents needs and concerns are heard.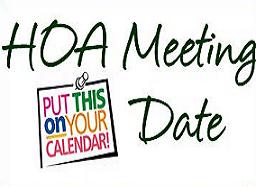 Additionally, the Board meets quarterly.  The meetings, which are open to all residents, are held in West Broward Hall located at SilverLakes Community Park (a location convenient to all). They post meeting agendas on the Community's website in advance and minutes are shared after meetings are held. Obviously, communication is excellent.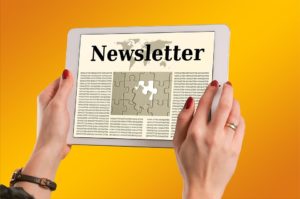 Speaking of which, the HOA also publishes an electronic newsletter, which is accessible on the website. Thus, residents can keep abreast of what is happening and also learn who won the latest community contests. This season's holiday decoration contest was particularly exciting. There were so many beautifully decorated houses in the community! The HOA awards prizes to the contest winners. These often include gift cards to some of the areas most popular businesses.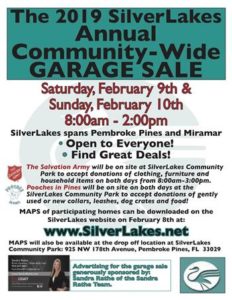 Finally, this HOA is well-known for the many events it hosts each year. Holidays are always celebrated. In fact, this past year families hunted for easter eggs, carved Halloween pumpkins and even had a visit from Santa! And, just recently the association coordinated a community-wide, weekend long garage sale. What a great opportunity for residents to do some spring cleaning and organizing.  Marie Kondo anyone?  What a great way to make some money!
Public Schools In SilverLakes
When a community is home to a signficant number of families with children, you can often surmise that the surrounding school system is a good one. Obviously, SilverLakes is no exception. School-aged children are part of the Broward School System and the schools they attend are determined by their address.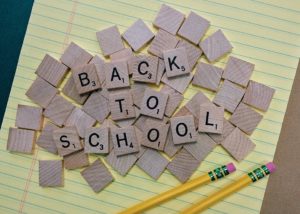 The community is served by  six public schools: two elementary schools (Panther Run and Silver Lakes), two middle schools (Glades Middle and Silver Trail Middle) and two high schools (Everlgades and West Broward). All provide a high quality education and offer a host of additional activities.
Superb Location
Have you ever heard the phrase "location is everything". We have! If location is everything to you, SilverLakes is perfect! It's location in southwest Broward County offers so much!
Highways and Transportation
The community is located near major roadways like 75, 595 and the Sawgrass Expressway. These highways run into I95 and the Florida Turnpike, providing direct access anywhere in the state.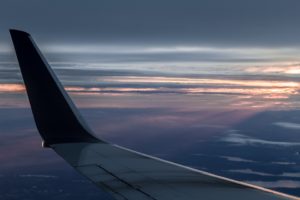 Additionally, the community is located just a short drive from two major airports (Miami and Fort Lauderdale) and two seaports (Port Everglades and Port Miami). Whether you need to travel for business or pleasure (think about a cruise); accessing your mode of travel is easy from SilverLakes.
Health Care
Of course we hope that we will never need the services of a hospital; but let's face it, accidents and illness do happen. SilverLakes residents live near two major medical centers, Memorial Hospital West and Memorial Hospital Miramar. Additionally a broad range of well-regarded physicians and specialists have offices nearby. Residents of SilverLakes do not have to travel far for high-quality, experienced medical attention.
Retail and Dining
Now, let's talk shopping. First, the basics. The community is located near a number of grocery stores and pharmacies. If you live there, your immediate needs can be satisfied within a five minute drive! Additionally, the area is home to many "big box retailers" like Walmart, Target and Bed, Bath & Beyond, just to name a few.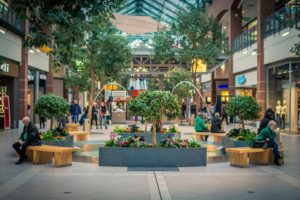 For those looking for a shopping mall (and let's face it, we all do at some point), you will not be disappointed. Both The Shops at Pembroke Gardens and The Pembroke Lakes Mall are only a short drive away. These malls are home to many of your favorite retails shops, you can find things for every member of your family. For the totally serious shopper, The Sawgrass Mills Outlet Mall is only a half hour's drive!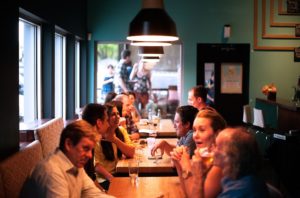 Additionally, do you love to eat out? If so, and you live in SilverLakes, your options are seemingly endless. There is a broad array of both national, regional chain restaurants as well as many local establishments that serve delicious cuisine. Whether you want breakfast, lunch or dinner, you'll have a variety of choices. And, may we suggest brunch? It's the perfect way to spend a weekend morning!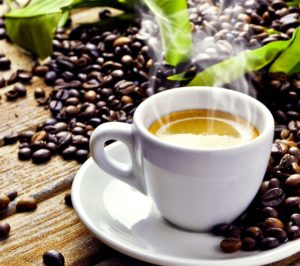 And, how is this for a bonus? If you are a coffee lover, SilverLakes is the place to be. In addition to our favorite national chains (hello Dunkin' and Starbucks), the area is also home to some fabulous, smaller, niche coffee shops!
Sports and Entertainment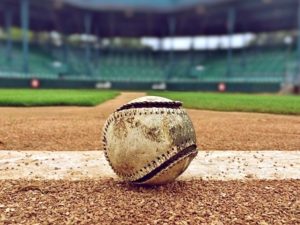 If you are a fan of professional sports, this is the place to be. Luckily, you can cheer on our home teams year round! Consider this. The Marlins, Heat, Panthers and Dolphins all play within a half an hour drive of SilverLakes. Obviously, it is the perfect location for the biggest sports fans!
However, if you are not a sports fan, but a lover of concerts and shows, you are also in luck! The Broward Center for the Performing Arts is a mere 40 minutes away. The Seminole Hard Rock Hotel and Casino is within a half hour (and hosts some amazing performers). And, the arenas in which our sports teams play also host concerts and a variety of shows for both adults and families. Honestly, there is no shortage of entertainment near SilverLakes.
Looking for a Home in SilverLakes
Clearly, SilverLakes has something for everyone. It offers a variety of housing options in the desirable area of southwestern Broward County. Both Fort Lauderdale and Miami are close by; the recreation, retail and restaurants of those cities are easily accessible. Honestly, Palm Beach County is less than an hour's drive!
This well-run community is family oriented and incredibly well-maintained. It is one of the most popular places to live. If you are looking to relocate to the area, absolutely add SilverLakes to your short-list of places to consider.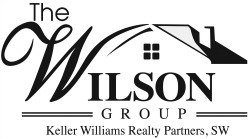 Your real estate agent is the best source of information about the local community and real estate topics. If you are interested in learning more about homes for sale in SilverLakes, give The Wilson Group a call today at 954-818-6092 to learn more about local areas, discuss selling a house, or tour available homes for sale.