When you purchase home, you should always have a home inspection. This takes place after the seller accepts the buyer's offer and should be conducted by a licensed professional. That said, a home walk through occurs prior to the closing. It's goal is to determine that the home is in the condition to which you agreed.
What is a Home Walk Through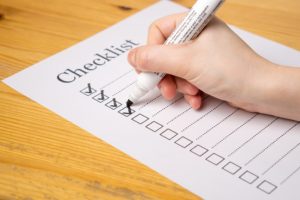 A home walk through is one of the final steps of a real estate purchase. As a home buyer, it is your last chance to ensure the house is in the condition it was promised; that everything is in the order it should be.
Home walk throughs take place prior to the closing. They can occur a few days before or even the day of, if you wish. You may wonder why a home walk through is necessary; after all, you already had a professional home inspection. Well, time has likely passed since the inspection, and you do need the opportunity to confirm that any work or repairs identified as necessary by the inspector and agreed upon by the seller have been satisfactorally completed.
Who Does The Home Walk Through
When the time arrives for the walk through, your real estate agent should schedule a time with the seller's agent. As mentioned above, it should take place a short time (a few hours at the least or a couple of days at most) prior to the closing.
The home buyers and their real estate agent should always do the walk through together.  Real estate agents participate in these all the time.  If there, they can offer advice and counsel and ensure that nothing is overlooked.
7 Home Walk Through Tips
Congratulations!  You are only a short time away from officially owning your home. Prior to the closing, where you will sign all of the paperwork and formally take ownership, you need to do your final home walk through.
As mentioned above, have your real estate agent schedule the walk through with the seller's representative. Arrive promptly at the home with your realtor and commence the walk through. As you prepare for this, consider these seven tips.
1. Conduct the Walk Through During The Day
Timing is important.  Conducting the walk through during the day offers the added  value of daylight.  It is amazing, some things which are clearly visible during the day often go unnoticed at night.
Come Prepared
Items to bring to the closing include your contract, the inspection report, a camera (one on your phone is adequate), a small, portable night light and a notebook. While some of these seem to fall under the realm of "common sense" (the contract and inspection report), others may seem odd. Let us explain.
The camera on your cell phone should be used to take photos of things that you find concerning. Obviously, you have heard the saying "a picture is worth a thousand words".  You can use your photos to show problems rather than having to describe them.
A small, portable night light can be used to check the functionality of outlets. It is easy to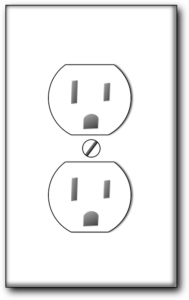 plug in and pull out and will help you determine if any of the outlets are not operating appropriately.
Finally, bringing a notebook and pen is critical. Let's face it, you are excited. There is so much too see. Odds are, you will not remember everything. Having a notebook and documenting along the way ensures nothing will be forgotten.
2. Have A Plan
It is important to have a "plan of attack" for the walk through. You don't want to be aimlessly wandering from room to room. If so, you can be sure you will miss something. Speak with your real estate agent prior to the walk through and create a plan.
The Interior of the House
Does the house have more than one floor? If so, consider starting on the second floor at one end and walk through every single room. Then, look at the staircase. Once downstairs, again go room to room. Finally, move on to the garage.  Is the door electric or manual, does it open (and close) easily?
The Exterior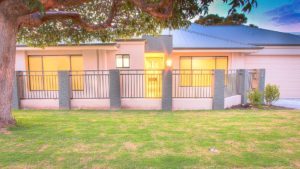 Don't forget to check on the the  exterior of the house. It is critical to walk the entire property. You want to make sure that the landscaping is as it should be. Take a look at any fences or screen enclosures. There should be no rips, and the doors should open and close smoothly.  Is there a pool? If so, is the pool fence adequate and functional. Don't forget to "look up".  Make sure all gutters are clear and in working condition and that the roof looks good!
3. Open Every Door and Window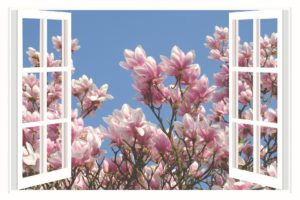 This is important. You want to make sure, now, that all of the windows and doors are functional.  Understand, some may not have been opened in years. Think about your own home; you know there are some windows you never open as well as doors you never use (perhaps those sliding glass doors behind the couch that are inaccessible). Check to ensure windows are not painted shut (this can happen so easily). Finally, make sure any window coverings (drapes or blinds) are in working order.
4. Check EVERY Surface
It is quite likely that you have only seen the home furnished and decorated. It is amazing what could be hidden behind furniture and pictures. Look for nail holes and water damage. Check the floors for scratches. If you identify any significant damage your real estate agent can raise the issue with the seller's representative.
5. Ensure Things Are Operational
Okay, it seems absurd; but, it is important. Water systems can be overlooked, yet are critical. These things should be checked.
Faucets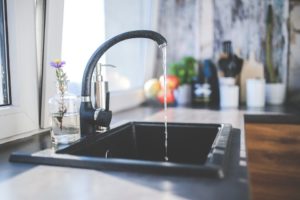 Make sure each has operational hot and cold water and that the faucets turn easily. Don't forget the showers and bathtubs. It's important that they are functioning as well.
Toilets
Flush every toilet. Listen for running water (there should NOT be a constant running noise).  And, make sure they do not leak (look around the base).  Don't forget to check outside faucets, the ones located on the side or in back of the house where you would attach a hose.
Outdoor Concerns
Especially in South Florida, swimming pools and sprinkler systems are popular. If the house your are purchasing has one or both, make sure you take the time to carefully check them. Ensure water systems associated with pool are functioning.  Also, run each zone of the sprinkler system separately to ensure they are all operational.
Appliances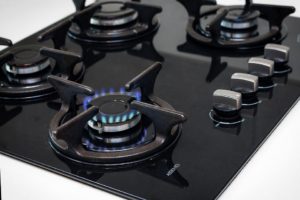 Pay extra attention to appliances. Is the refrigerator cold? Turn on each and every burner on the stove.  Make sure the oven gets hot!  Don't forget the laundry room, check both the washer and dryer.
6. Check That Air Conditioning, Heat and All Electrical Systems Work
This is so important. Obviously, if you are purchasing a house in south Florida in July, you will know if the air conditioning is working when you walk in the front door. However, it is very possible that the heat may not have been turned on in 10 months (maybe even longer). Look now to make sure that it works – you'll be grateful when temperatures drop into the 50's in January!  Also, don't forget to check the circuit breakers in the garage and confirm their functionality.
7. Review Fixtures and Personal Property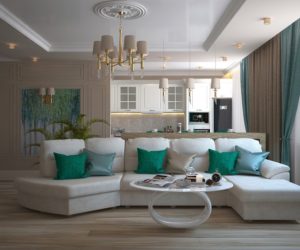 Make sure that all personal property which is included in the sale is in the house and in operable condition. Also, confirm that fixtures (those items that are attached to walls and considered part of the home, light lights and doorknobs) have not been removed. Understand what is included in the house that you are buying  and assure that those items are present and in working condition.
Leverage Your Real Estate Agent's Expertise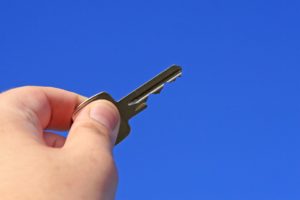 The home walk through is truly one of the final steps in officially owning your new home. Congratulations! Take note of the seven home walk through tips shared above and remember to leverage the experience and expertise of your real estate agent. He or she has participated in countless walk throughs and can share valuable advice and suggestions to ensure that the home you are purchasing is exactly what you expect.
Your real estate agent is the best source of information about the local community and real estate topics. If you are interested in learning more about homes for sale give The Wilson Group a call today at 954-818-6092 to learn more about local areas, discuss selling a house, or tour available homes for sale.