It's that time again. Below we have identified some exciting things to do in South Florida this weekend. As always, if you are aware of something fantastic that we missed, please add it in the comments so we can all benefit! Also, visit the linked sites to confirm date, time, location and details. Sometimes things change. If you are aware of an event we haven't mentioned, please let us know so we can share it!
Friday, March 15th, 2019
Funtastic Friday, 5:00pm – 8:00pm: Visit ArtsPark in Hollywood for this weekly family fun evening. There will be music, bounce houses and more. Click here for more information.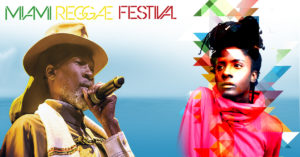 Miami Reggae Festival, 5:00pm – 11:00pm: The North Bandshell in North Miami Beach is the site for this Peace Concert. Buy your tickets today and help raise awareness of extreme poverty. This is a great opportunity to support your community and enjoy some fabulous music.
Pompano Beach Food Truck Round-up, 6:00pm: Come by Pompano's Old Town (Atlantic Blvd and Dixie Highway) for dinner from some amazing food trucks and live music. Visit their Facebook page for more details.
Roll The Stones in Tamarac, 7:00pm: Come on out to this free concert and enjoy this tribute to the amazing music of the Rolling Stones. The concert is being held at the Tamarac Sports Complex. Click here to visit their Facebook page for more details!
Trevor Noah, 7:30pm: The Hard Rock Events Center is hosting Trevor Noah, the comedienne and host of "The Daily Show". Click here for details and ticket information.
Friday Night Movie Night, 8:00pm – 10:00pm: Continue your evening at ArtsPark in Hollywood. Grab your blankets and lawn chairs and settle in to watch "Big Hero 6". Details are available here.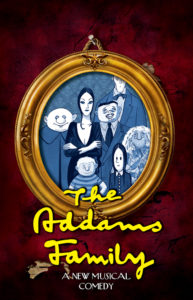 The Addams Family, 8:00pm: Come to the Pembroke Pines Theater for the Performing Arts to see this fabulous show. Additional performance dates are available. Click here for more information.
Satuday, March 16th, 2019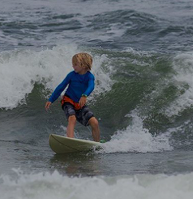 Free Surf, Skim and Paddleboard Lessons, 7:00am – 9:00am: Island Watersports offers these free lessons weekly. All equipment is provided and participants must be able to swim. Visit their website to register.
Spring Clean Up and Garage Sale, March 16th 7:00am – Noon: Visit Oriole Park in Margate for this community wide garage sale. Click here for information on how to participate.
Dania Beach Farm and Market, 9:00am – 1:00pm: This fresh food market is located at 1201 West Dania Beach Boulevard. Stop by and check out the yummy treats! Details available here.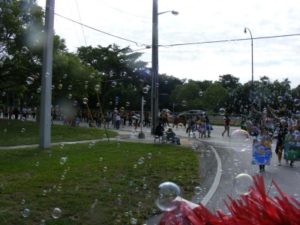 Garden Fest Plant Extravaganza, 9:00am – 5:00pm: This two-day event (continues on Sunday March 17th) is co-hosted by the Plantation Women's Club and the City of Plantation. Come by Volunteer Park for nature seminars, food and music. There is no charge for admission. Click here for more information.
Coral Springs Festival for the Arts, 10:00am – 5:00pm: Plan your weekend to include this fabulous arts and crafts festival. It's a weekend full of fun (it continues tomorrow, March 17th). Visit their website for more details.
2019 Florida Renaissance Festival, 10:00am – Sunset: Mark your calendars (and buy your tickets) for the Florida Renaissance Festival at Quiet Waters Park. This annual event is open on weekends through March 24th. Every weekend offers something new and exciting. Visit their website and learn all about it! Note, you can visit here all weekend!
Farmer's Market at the Shops at Pembroke Gardens (in Pembroke Pines), 10:30am – 7:00pm: Come by for a day of yummy shopping! This is the perfect place to grab your fresh fruits and veggies and a whole lot more. Check out their flyer.
St. Patrick's Day Parade and Festival, 11:00am – 7:00pm: This festive event takes place in Las Olas! Come by and enjoy the parade and family friendly celebration. Visit their Facebook page for more details.
Downtown Hollywood ArtWalk, 5:00pm – 10:00pm: This event, which recurs the 3rd Saturday of each month, is a favorite in Broward County. There is an artisan market, mural tour and live performance art! Click here for more details.
Sunday, March 17th, 2019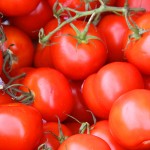 Tamarac Farmers Market, 9:00am – 2:00pm: Veterans' Memorial Park is the site of this fabulous farmers market which occurs every Sunday in the fall. Stop by and pick up some delicious treats! Click here for information.
Be Kind to Animals, 11:00am: Visit the Sawgrass Nature and Wildlife Hospital for this weekly program where guests are introduced to a new animal ambassador. Click here for more information.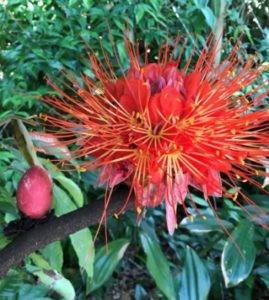 Flamingo Gardens, Garden Festival and Bonsai Show, 9:30am – 4:00pm: Save the date for this magnificent garden show at one of our favorite places to visit, Flamingo Gardens in Davie. You can take part in garden tours and there will even be a kids gardening area. Click here for more information.
St. Pats at Wynwood Marketplace, Noon – Late: This two-day celebration (it begins Saturday, March 16th) promises to be tons of fun! There will be food trucks, live music, an artisan market and, of course, green beer! Details are available on their website!
Madeline and the Bad Hat, Family Fun Series, 1:00pm: This children's musical, at The Broward Center for the Performing Arts, features everyone's favorite, Madeline! There are also pre-show art activities that are included in your ticket price. Click here for more information.
The Steve Miller Band, 7:00pm: Get your tickets now for this favorite band's concert at the Hard Rock Event Center. Details are available on their website.
Live Music, Gulf Stream Park, 7:00pm – 9:00pm: This outdoor shopping area presents live music several nights a week. Check out their website for who is playing! This is a great way to wind down the weekend.
Upcoming Events
Florida Panthers v. Boston Bruins, March 23rd: Game time is 7:00pm Buy your tickets now. What a great way to spend a Saturday evening!
Big Bounce America, March 29th-31st: Reserve your tickets now for the ultimate in bounce house entertainment; this is huge! You won't believe the size and scope of the bounce houses available! And, it's being held at Miramar Regional Park. Click here for additional information.
Riverwalk Run 2019, April 6th: The Junior League of Greater Fort Lauderdale sponsors this run to help improve the community. There will be a 5K run, 5K walk and a kids fun run! Click here for more information.
Florida Panthers. V. New Jersey Devils, April 6th: This is going to be a good one! Order your tickets now for this game that will be played at the BB&T Center.
Tortuga Music Festival, April 12th -14th: Looking for a fabulous way to spend a weekend on the beach with lots and lots of live music? Consider this festival. It promises great music, time on the beach and tons of fun. Buy your tickets now!
Whoopi Goldberg, April, 26th: Reserve your tickets today to see this famous comic in concert at the Hard Rock Events Center in Hollywood. This concert is for mature audiences only. Ticket information available here.