It's that time again. Below we have identified some exciting things to do in South Florida this weekend. As always, if you are aware of something fantastic that we missed, please add it in the comments so we can all benefit! Also, visit the linked sites to confirm date, time, location and details. Sometimes things change. If you are aware of an event we haven't mentioned, please let us know so we can share it!
Friday, March 8th, 2019
Funtastic Friday, 5:00pm – 8:00pm: Visit ArtsPark in Hollywood for this weekly family fun evening. There will be music, bounce houses and more. Click here for more information.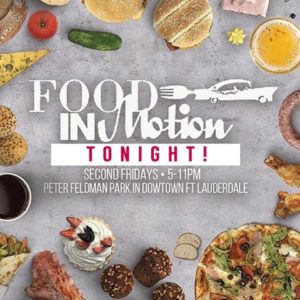 Food in Motion, 5:00pm – 11:00pm: This monthly event, at Peter Feldman Park, is one huge picnic! There is an artisan market, food trucks, baked goods and so much more! Bring your blankets and plan to spend an evening relaxing with friends. Visit their Facebook page for details.
Our Town America Festival, 6:00pm – 11:00pm: Held in Coral Springs, this three day festival (you can go any day this weekend) promises to be fun for the entire family. There will be amusement rides, food, crafts, a classic car show and more! Visit their website for more information.
Minnesota Wild V. Florida Panthers, 7:00pm: Kick-off your weekend with a trip to the BB&T center for an exciting hockey game. What a great way to spend time with your friends or family! Click here for details.
Stayin' Alive: One Night of the Bee Gees, 8:00pm: The Parker Playhouse in Fort Lauderdale is the place to be tonight if you are a disco fan! Buy your tickets now to see this amazing tribute band. We are sure you will leave singing some of your favorite songs! Information is available on their website.
Friday Night Movie Night, 8:00pm – 10:00pm: Continue your evening at ArtsPark in Hollywood. Grab your blankets and lawn chairs and settle in to watch "Wonder Woman". Details are available here.
Rain, A Tribute To The Beatles, 8:00pm: This tribute concert to on of the most iconic bands is taking place at the Hard Rock Events Center. Click here for ticket information.
March 9th, 2019
Free Surf, Skim and Paddleboard Lessons, 7:00am – 9:00am: Island Watersports offers these free lessons weekly. All equipment is provided and participants must be able to swim. Visit their website to register.
Run to Rally, Community 5K, 7:00pm – 10:00am: This 5K race, held at Tradewinds Park, provides grants for tennis programs both in public schools, communities and other areas. Visit their website to sign up to participate and to learn more about this cause.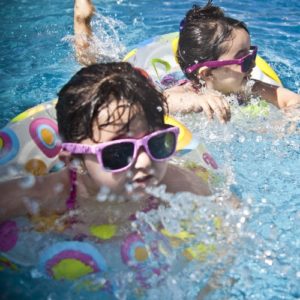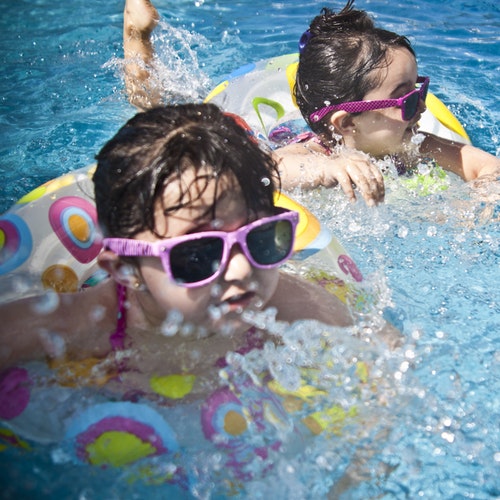 2019 Florida Renaissance Festival, 10:00am – Sunset: Mark your calendars (and buy your tickets) for the Florida Renaissance Festival at Quiet Waters Park. This annual event is open on weekends through March 24th. Every weekend offers something new and exciting. Visit their website and learn all about it! Note, you can visit here all weekend!
Farmer's Market at the Shops at Pembroke Gardens (in Pembroke Pines), 10:30am – 7:00pm: Come by for a day of yummy shopping! This is the perfect place to grab your fresh fruits and veggies and a whole lot more. Check out their flyer.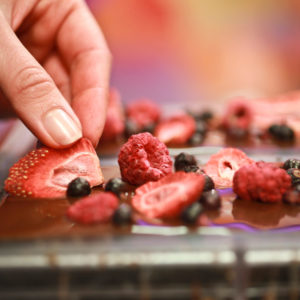 Chihuly and Chocolate, 11:00am – 4:00pm: The Weiner Museum of Decorative Arts (WMODA) in Dania Beach is hosting this spectacular event. View the "Art on Fire- The Chihuly Connection exhibit and taste some yummy chocolates. Visit their website for additional information, including ticket prices.
Art Fest in the Pines, Pinwheels for Peace, Noon – 2:00pm: Children six years of age and older are invited to decorate pinwheels for peace. There is no charge for this event, but all children must be supervised. Click here for more information. There is another class from 10:00am to Noon.
Jazz In The Gardens, 3:00pm: This weekend long Jazz Festival, held at Hard Rock Stadium in Miami, promises days of amazing music. Click here for ticket information as well as details on who you can plan to see! Note, this concert continues tomorrow (Sunday).
Parkchella, 5:30pm – 8:30pm: Visit the Pine Trails Park Amphitheater for this festival featuring live music, crafts and food trucks. Click here for more information.
Blake Shelton: Friends and Heroes 2019, 7:00pm: If you love him on The Voice, order your tickets now for this special concert at the BB&T Center. Click here for details.
Tom Segura, 8:00pm: Come see this actor, comedian, and writer in concert at the Hard Rock Events Center. Details are available here.
Sunday, March 10th, 2019
Tamarac Farmers Market, 9:00am – 2:00pm: Veterans' Memorial Park is the site of this fabulous farmers market which occurs every Sunday in the fall. Stop by and pick up some delicious treats! Click here for information.
Be Kind to Animals, 11:00am: Visit the Sawgrass Nature and Wildlife Hospital for this weekly program where guests are introduced to a new animal ambassador. Click here for more information.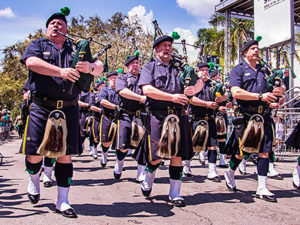 St. Patricks Day Parade and Festival, Noon – 6:00pm: Downtown Hollywood is the site for this annual parade and festival. There will be food, drinks music and more. Head on over and celebrate, don't forget to wear green! Details available here.
Art Fest in the Pines, Threaded Together, 1:00pm – 2:30pm: Visit the Frank C. Ortis Art Gallery and Exhibition Hall to participate in the crafting project. Appropriate for those ages 12 and up, participants will create a felting project. Click here for details.
Detroit Red Wings V. Florida Panthers, 5:00pm: Make a hockey game part of your weekend. Come cheer on your home team Florida Panthers. Click here for ticket information.
Live Music, Gulf Stream Park, 7:00pm – 9:00pm: This outdoor shopping area presents live music several nights a week. Check out their website for who is playing! This is a great way to wind down the weekend.
Upcoming Events
Trevor Noah, March 15th: The Hard Rock Events Center is hosting Trevor Noah, the comedienne and host of "The Daily Show". Click here for details and ticket information.
Coral Springs Festival for the Arts, March 16th and 17th: Mark your calendar to save the dates for this fabulous arts and crafts festival. It's a weekend full of fun. Visit their website for more details.
Flamingo Gardens, Garden Festival and Bonsai Show, March 16th and 17th: Save the date for this magnificent garden show at one of our favorite places to visit, Flamingo Gardens in Davie. You can take part in garden tours and there will even be a kids gardening area. Click here for more information.
Spring Clean Up and Garage Sale, March 16th 7:00am – Noon: Visit Oriole Park in Margate for this community wide garage sale. Click here for information on how to participate.
The Steve Miller Band, March 17th: 7:00pm is the start time for this favorite bands concert at the Hard Rock Event Center. Details are available on their website.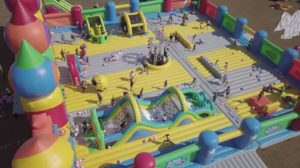 Big Bounce America, March 29th-31st: Reserve your tickets now for the ultimate in bounce house entertainment; this is huge! You won't believe the size and scope of the bounce houses available! And, it's being held at Miramar Regional Park. Click here for additional information.
Whoopi Goldberg, April, 26th: Reserve your tickets today to see this famous comic in concert at the Hard Rock Events Center in Hollywood. This concert is for mature audiences only. Ticket information available here.