Buying a home is exciting and overwhelming at the same time. Having a brief understanding of the process can alleviate some of the anxious feelings you may be experiencing as you embark on the home-buying journey. Use this guide to the home buying process as your go-to resource.
Buying a home is exciting and overwhelming at the same time. Having a brief understanding of the process can alleviate some of the anxious feelings you may be experiencing as you embark on the home-buying journey. Use this guide to the home buying process as your go-to resource.
What Comes with the House You Buy
When you are looking at homes for sale, many of these homes will be staged to appeal to the buyer. You might fall in love with the way the home is decorated. Maybe you like the furniture. Perhaps there are pictures on the wall that depict unique works of art. Just remember that all of this has been carefully put together to appeal to every buyer who walks through the door. Typically, such items do not come with the home as they are considered personal property. In many markets, there are certain items that come with the sale. These items include:
Kitchen appliances to include stove, refrigerator, dishwasher and microwave oven.
Bath or kitchen hardware such as doorknobs, kitchen cabinet handles and bed, and bath fixtures.
Window coverings in the form of drapes or shades.
Any fixtures that are permanently affixed to the home will generally transfer to the new owner.
Suggested: Click here to read more about What Comes with the House You Buy
How to Buy a House with a Real Estate Agent
It is in your best interests to use a real estate agent when buying a home. Often, a real estate agent has access to information on homes that aren't available to the public. An agent can help you identify potential problems with a property and direct you to homes that best suit your needs. All you must do is tell the agent which features your new home must have and then state the features you would like to have but could do without if necessary. Your agent will then get to work to find the homes that you would be interested in. Not only will you have an advocate in your corner throughout the home buying process, but you'll have someone who is an expert helping you negotiate with the seller to get you the best deal possible.
What Happens When You Buy New Construction
Buying a new home can be very exciting. You get to choose the floor plan that is best for you and your family. You also get the chance to personalize your new home with custom paint, flooring and fixtures. In many cases, you can also choose your own appliances. Your real estate agent can help you find a reputable builder as well as a lot on which to build. One crucial step in the process of building a new home is negotiating terms with the builder. An experienced real estate agent can help you negotiate such terms. Almost everything in the contract is negotiable except the purchase price of the home. This is because if the price on your home is lowered, it could mean that the price of new construction in your neighborhood will be lower which is something the builder wants to avoid. However, your agent can help you negotiate with the builder for upgrades and incentives. Working with an agent will ensure you are getting a fair deal when buying new construction.
Your contract with the builder will define the timeline and include a completion date. Delays should be expected, and the contract should also detail how such delays are to be handled. Once the construction is complete, a final inspection will take place. Such an inspection will identify any problems that the builder will need to correct before closing. You should also do a walk-through inspection with your agent. Take a roll of blue tape so that you can mark any problem areas that need to be corrected by the builder. It's much easier to get the builder to make repairs before the closing. Some issues that may be identified during the final inspection include:
Construction materials left behind
Unfinished molding and trim
Flooring problems
Doors hung improperly
Cracks in garage floors
Missing fixtures
Unfinished spaces around doors and windows
Incomplete landscaping
If any problems or issues are found during the final walk-through, your real estate agent will develop a list of such issues and forward to the builder. Your agent will work with the builder to ensure all problems are resolved according to the terms of the contract, so you can proceed to closing.
Your real estate agent is the best source of information about the local community and real estate topics. Give The Wilson Group a call today at 954-818-6092 to learn more about local areas, discuss selling a house, or tour available homes for sale.
How to Buy a House When Selling Another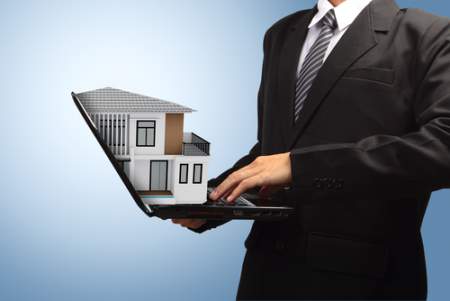 So, you've found a home that you want to buy. But, the problem is you already own a home. This is a common scenario that many homeowners find themselves in. You should prepare your home and get it ready to sell. If you have the financial reserves, it is possible that you can buy another home, move and then worry about selling your old home. However, this isn't possible for many people. So, if you're one of the many who will need to sell their home before buying a new one, you will need to negotiate a contract that is contingent on the selling of your existing home. If you're working in a seller's market, however, the seller may refuse to accept a contract contingency. Your real estate agent can help you through this complicated process. If you're not having much luck with a contingent contract, then you may be able to do everything all at one time. With careful planning and help from your agent, you can sell your home and buy the new one and conduct both closings on the same day. It's awkward, but it's not impossible and may be a good option if you can coordinate it.
How to Buy a House with Cash
Owning a home is often touted as the American dream. However, that dream doesn't come without a high cost if you must borrow the money to become a homeowner. Not only is it expensive, but it is usually a 30-year commitment. But, what if you could pay cash for your new home? This is possible if you've lived frugally and saved your money. Or, perhaps you have inherited a large sum of money. If you do have the cash to buy a home, you are still going to want the help of a real estate agent. Just because you have the money, doesn't mean you are not going to need the expert advice of an agent to help you negotiate and get the best price for the home you want to buy. Before you buy a home with cash, you need to evaluate the following:
Your income
Your assets
Existing and future financial obligations
You need to also evaluate the expenses that will come with the new home. Not only do you need to be able to afford to buy the house, but you'll need to have enough money to cover monthly expenses, upkeep and repairs. If you proceed to closing, you'll need to have a cashier's check from your bank in the amount of the purchase price of the home.
How to Buy a Foreclosure
A common misconception about foreclosures is that the process is straightforward and easy. However, any real estate agent will tell you this is not the case. Buying a foreclosure can be quite an undertaking and it doesn't work the way a typical home purchase works. If you plan to buy a foreclosure, you can expect the following:
Only one real estate agent will be involved
You'll need to provide the seller with a pre-approval letter before your offer is accepted
There's little room for negotiation
The home is sold as-is and it is up to you as the buyer to make repairs
The first thing you will need to do is find a real estate agent who specializes in foreclosures. As you're searching for a qualified agent, you should get pre-approved for a home loan. Although foreclosures are often priced lower than that of similar homes in the market, you still need to know just how much you'll be able to borrow so getting pre-approved is a must. Next, you need to study the market in which the home is located. Search for comparable sales in the area so that you have a basis for making your offer. You may want to place a higher bid if homes are selling quickly. Remember, any repairs that are needed are your responsibility. Therefore, you want to compile a list of repairmen in your area who can assess any damages and make necessary repairs.
How to Buy a For Sale by Owner
Many sellers are opting to forego the services of a real estate agent when selling a home. But, just because they aren't using an agent doesn't mean you can't use one. It is likely to your advantage to allow an experienced agent to represent you when buying a for sale by owner home. An agent can help you determine if the asking price is fair by searching comparable sales in the area. Based on such comps, you can formulate an offer that you feel is fair. The seller will want to know that you can afford the home, so you should seek pre-approval, so you can show them that you can afford the home. If you skip this step, the seller may move on to other sellers who have been pre-approved. Some common issues you may encounter when buying a FSBO home include:
Typically, the listing agent will hold money in an escrow account. If there is no agent, you may need to arrange for an attorney or title company to act as the escrow agent.
You should request from the seller a C.L.U.E. report. This report will reveal any insurance claims made on the property within five years. If there are no issues and the seller has nothing to hide, then they shouldn't have a problem requesting the report and handing it over to you.
A home inspection is necessary. Even if the seller is honest, he or she may not know if there are hidden problems with the home. There could be issues with mold or water damage that is not visible. An inspector will check the wiring, plumbing and entire structure. You can also request they check for asbestos, radon and electromagnetic fields.
If the inspection reveals no problems, you will proceed to closing.
What Does it Cost to Close on a House
Nothing in life is free. This includes the purchase of a home. Your lender should provide you with a good faith estimate (GFE) which will state all the closing costs for which you'll be responsible. Although it is an estimate, it is fairly accurate which ensures there will be no surprises on closing day. Closing costs can be a few thousand dollars and up and will depend on factors such as the down payment and terms of your loan. Typical closing costs for the buyer include:
Down Payment – This can be zero to 20 percent of the home's purchase price.
Origination Fee – This fee is what your lender will charge to process your loan.
Title Insurance – Protects the new owner from claims against the property, such as liens, encumbrances or defects in the title to the property.
Recording Fees – This fee is charged by your jurisdiction to record the transaction at your local courthouse.
Home Inspection – You'll need to pay a third party to inspect the home for major defects.
Appraisal Fee – You'll need to pay a third party to appraise the home as requested by your lender.
Escrow Fees – You will be required to prepay mortgage insurance and property taxes which will need to be paid at closing.
The aforementioned are a few of the closing costs you can expect. Your lender will provide you with a detailed list so that you'll know exactly what is required of you before you get to closing. Once you make it to the closing, and the money changes hands, you'll be the proud owner of your new home. You can now take a deep breath and start enjoying your new home.