Buying a home for the first time can be daunting and very challenging. Let's look at some of the things to keep in mind when embarking on this new and exciting venture.
YOUR CREDIT REPORT MATTERS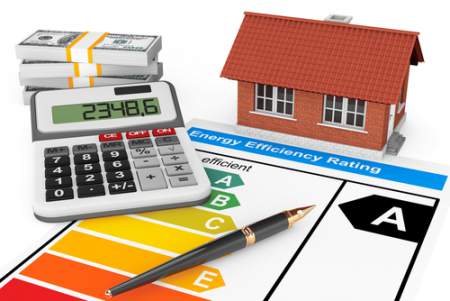 Make sure that your credit report is clean and free of anything that might hamper you from getting the green light from your lender of choice.
You might think you can afford a home at $350,000 when really, you're only able to qualify for $250,000.
Your monthly income, how many years you've been at your current place of employment, and clear clarification of how much you can afford are just some of the factors that reputable lenders will look at and discuss with you.
ADDING TO SAVINGS
While you may qualify for a decent mortgage, you'll find there are still a lot of upfront costs. You'll need a down payment on your new home, which is typically 20% of the total purchase price. In addition to the down payment, you'll have to cover the closing costs, too. This means you'll have to add to your savings to make sure you can pay for these fees.
Opting for a reasonable timeline is best. Make a goal in terms of years: one to three years is best, and all the while, you'll be adding to your savings, knowing that it will be going toward your first home.
CHOOSING THE RIGHT REAL ESTATE AGENT
You'll want to find the right real estate agent whom you can trust with your first home purchase. They'll make sure to consider your financial situation, your wants and needs, and the current market conditions to find the perfect first home for you to purchase.
Also, make sure to sign with a real estate agent before walking into any open houses. Why? You'll be working against your own best interests as a professional real estate agent will know what to ask and how best to negotiate on your behalf if you opt to make an offer on the spot.
GET A MORTGAGE PRE-APPROVAL
Once your finances are in order and you've checked your credit report to make sure it's up-to-date, you'll want to go pre-approved for a loan.
Why do you want pre-approval? Many home owners and realtors will specifically want potential buyers that are pre-approved. This means less hassle for them and, ultimately, less hassle for you.
To qualify for a pre-approved mortgage, you'll have to have good credit, a history of paying your bills on time, and a debt-to-income ratio of at least 43%. Many lenders now are preferring to limit housing expenses to 30% or so of the borrowers' monthly gross income, so also keep that in mind.
Apply for a mortgage, complete the necessary paperwork, and then look for your first home. That will save you the trouble and possible heartache of losing out on the house you want.
CREATE YOUR WISH LIST
Make out your wish list of what you want with your new home. Perhaps you're looking for a large garage or furnished basement. Maybe you want a big back yard with some trees. There are a lot of thing to consider, but it's best to have everything written down so you can compromise if needed to get the best first home possible. Working with your real estate agent, you can then find the right location, size, and all the amenities you want.
WHAT TO EXPECT DURING YOUR HOME SEARCH
When you're out there looking for homes, make sure to keep in mind that you don't have to purchase a home for $300,000 just because you got a loan for that much. Many first-time home buyers make this simple mistake and end up paying a mortgage payment that is higher than expected.
Just as you'd do when purchasing a new car, look at the house's total overall cost. How much of a down payment can you afford on the house? What about property taxes? Do you research when you're searching for homes and it will pay off later by leaps and bounds.
Your real estate agent is the best source of information about the local community and real estate topics. Give The Wilson Group a call today at 954-818-6092 to learn more about local areas, discuss selling a house, or tour available homes for sale.