Ahhhh, brunch! Simply hearing the question "want to have Sunday Brunch?" makes us smile and look forward to the weekend. Understandably brunch in South Florida, a combination of breakfast and lunch; usually eaten mid morning and quite often with an adult beverage is, quite honestly, one of the best plans to have for the weekend.
Loading map...

Why Brunch in South Florida?
The best answer to the question posed above is "why not?"  Brunch provides so many things.  First, the opportunity to indulge in some yummy food.  What other time of day is it okay to eat eggs benedict AND Nutella waffles, in the same meal?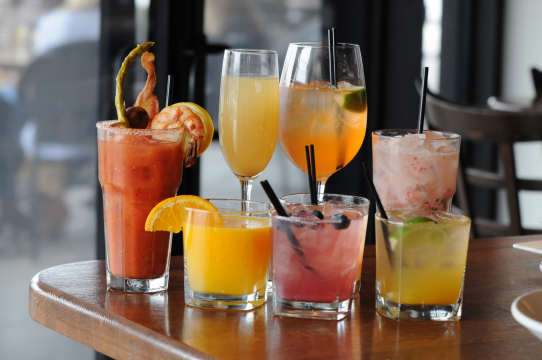 Second, is the beverages.  Mimosas, Bloody Marys, freshly squeezed juices, decadent coffee….need we say more?
Finally, it's the perfect social opportunity.  Imagine, you can sleep in, but still go out. Also,  it's at the start of the day, so you are fresh and full of energy — and it's brunch – so you have an excuse to linger and chat.  In short, brunch in South Florida is awesome!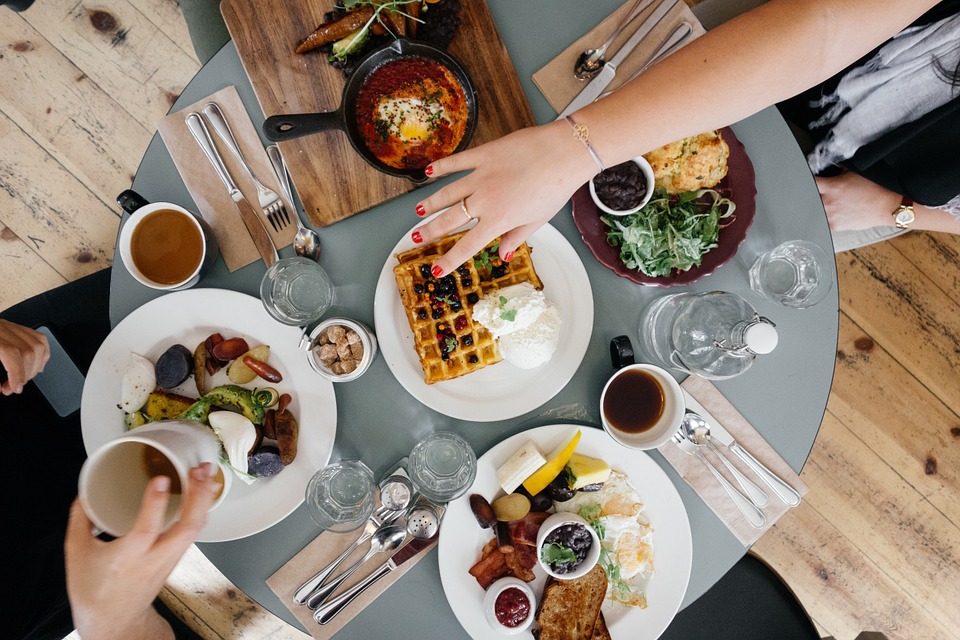 In this article, we are sharing some great places to have brunch in southern Broward County.  Of course, we know there are countless excellent options in Miami and Palm Beach; but we need to set some parameters.  That said, the lists we are providing are by no means all inclusive.  We simply don't have the time or space to share all of the amazing choices you have here!
The purpose of this article is to let you know that brunch in South Florida is a fabulous way to spend a weekend morning, provide you some suggestions of where to eat and encourage you to share your thoughts and favorites with us (we'd love a recommendation for some place new to try).  So, please let us know where else we should go in the comments!!
It's Time for Brunch!
Obviously, most of us agree that the best time for brunch is a weekend morning. Of course, some feel that Sunday Brunch is best (and many holidays that traditionally celebrate with brunch, like Mother's Day, fall on a Sunday), all of us at The Wilson Group are quite happy to have brunch on a Saturday as well.
So, sometimes we want to have brunch close to home and sometimes we want a change of pace (and location). For us, home is west Broward County, and a change of pace would bring us out east, closer to Fort Lauderdale (maybe Las Olas, possibly Hollywood, occasionally even right on the beach). That said, take a look at our suggestions both at home and away.
Brunch in Western Broward County
Wow, who would have thought there were so many options so close to home? Honestly, we cannot believe how many restaurants offer brunch; each seems to have its own specialty. Some offer buffets while others are menu based and a la carte; all are delicious. Please, take a look at some of our favorites.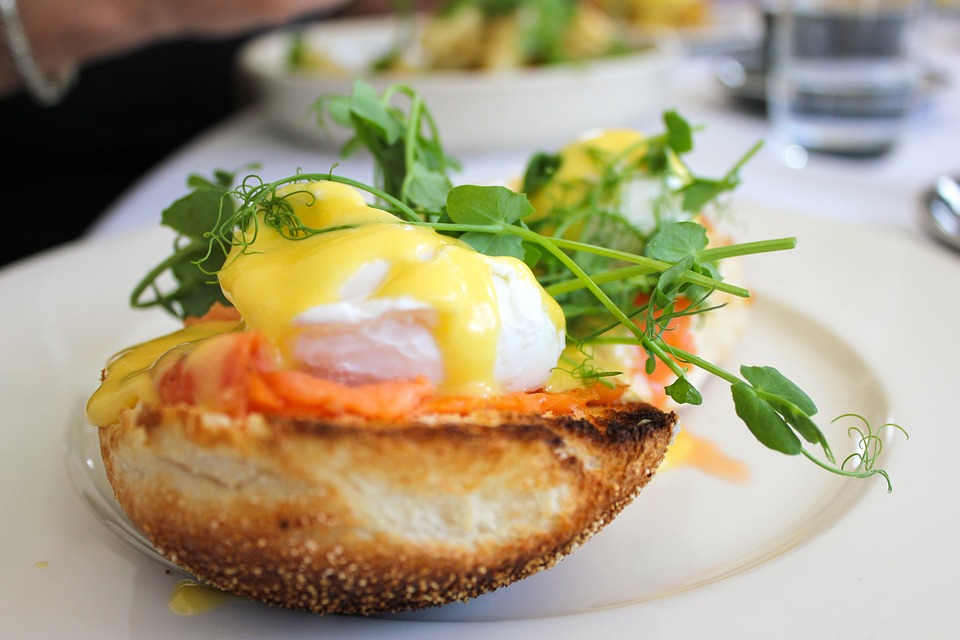 The Village Tavern: One of the best places for brunch in  Pembroke Pines, The Village Tavern has restaurants in several cities throughout the United States, including a second south Florida location in Boynton Beach.  Amazingly, this restaurant has menus for lunch and dinner and a special one for Sunday Brunch!
While there is no buffet option here, the choices on the menu are broad-based and will satisfy both your sweet and savory cravings.  And, get this: there is actually a section called "Benedicts".  Hooray!! You have eggs benedict CHOICES, what a concept!
In addition to the traditional and expected brunch fare, the restaurant also offers many lunch selections (including salads, burgers and mains), side dishes and an indulgent dessert menu.  Also, you can order your savory main course and follow it up with something sweet.  How perfect.
Happily, this restaurant is very friendly to those with specific dietary concerns; there are both vegetarian and gluten free options.  Finally, there is an extensive wine and beer menu (including craft beers) and, perhaps more important, special brunch cocktails.  Imagine, mimosas, bloody marys and screwdrivers are only $5.00 each.  Have a quiet Sunday morning with no plans?  Head on over to the Village Tavern for a delicious meal.
Vienna Café and Wine Bar: Well, you know it's a good sign when "brunch" is the first menu to pop up on a restaurant's website.  It means they take it seriously.  Vienna Café and Wine Bar in Davie is one of those places.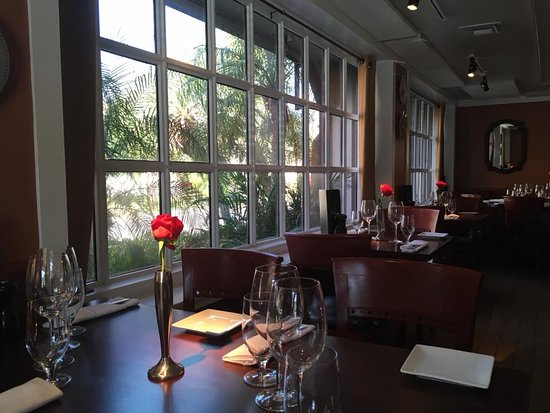 First, they serve weekend brunch from 10:00am – 2:00pm on Saturdays AND Sundays,  and they offer bottomless bloody marys or mimosas for $15.00 with the purchase of an entrée.  Wow, that says brunch to us!
Second, their menu includes a broad range of entrees with everything from Vienna Crispy French Toast to Blackened Shrimp and Grits (which, of course, comes with eggs).  Want something different?  Try a breakfast skillet, perhaps the one with andouille sausage hash.
Finally, their entrees  are unique and delicious.  Looking for a lovely way to spend a weekend morning, try the Vienne Café and Wine Bar for a lovely brunch.
Kristof's Kafe: This restaurant's menus make us say yum!  And, based on their hours of operation, 8:00am – 3:00pm, they comprehend the importance of brunch.  Kristof's offers two menus, one which shares all of their breakfast specialities, along with some more lunch like options, and a second which lists their burgers, sandwiches and desserts.
Breakfast items are available all day long, and are super delicious.  We know you will have a hard time choosing between the strawberry stuffed french toast and the broken yolk sandwich.  Please, click here to take a look at their entire breakfast menu, and here for the sandwiches and desserts. Undoubtedly, these will make your mouth water!  Don't believe us, take a peek at these reviews, courtesy of Yelp!
Finally, one of the most enduring traits of Kristof's is the atmosphere.  This family run business has long standing employees and shares their pride in them on their website.
NYY Steak:  Located in the Seminole Casino in Coconut Creek is this Sunday brunch hot spot which is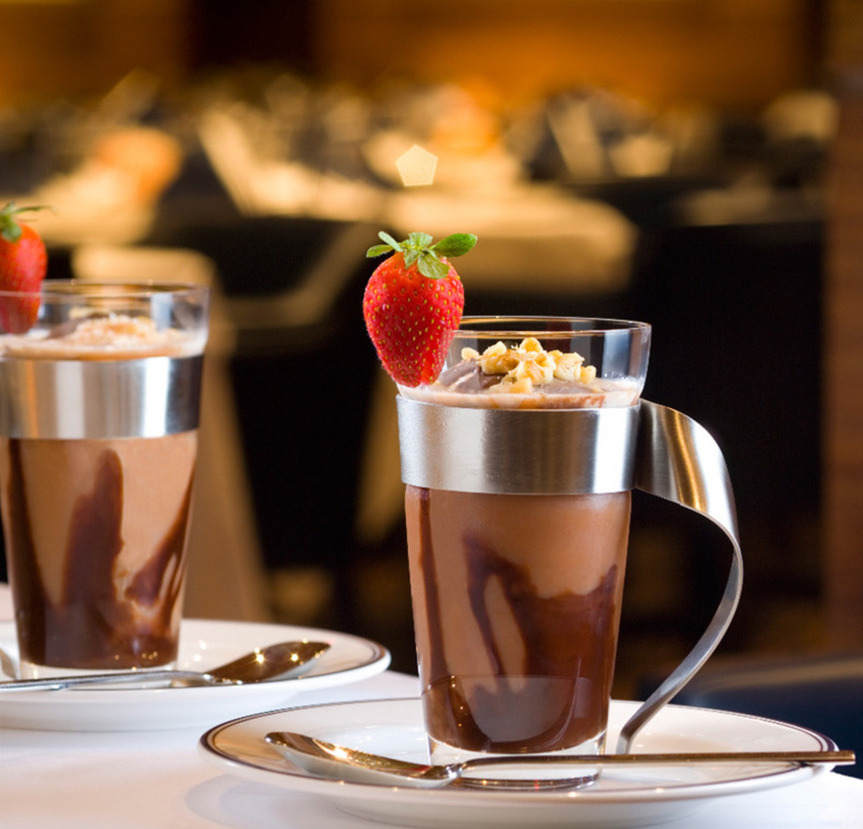 perfect for celebrating special occasions.  Note, it's pricey, but the selection and quality of food is, in a word, excellent.  Consider, this spectacular buffet brunch, offered on Sundays from 10:30am to 2:30pm, is a foodies dream.  We can't list everything on the menu, but we can share some highlights.
The seafood station is chock full of shrimp, king crab legs and oysters, and the carving station can't be missed.  Looking for more "breakfast-y" items? There are omelette AND pancake stations.  Come on, we know a fresh made pancake is irresistible.  Other selections include, but are not limited to, lobster eggs benedict and lamb chops.  Don't forget to stop by the "dessert, crepes and bananas foster station". (Who knew such a thing existed?).  Finally, consider appointing a designated driver or plan on calling Uber, as there is a mimosa and bloody mary bar!
Have we peeked your interest?  Take a look at the video below.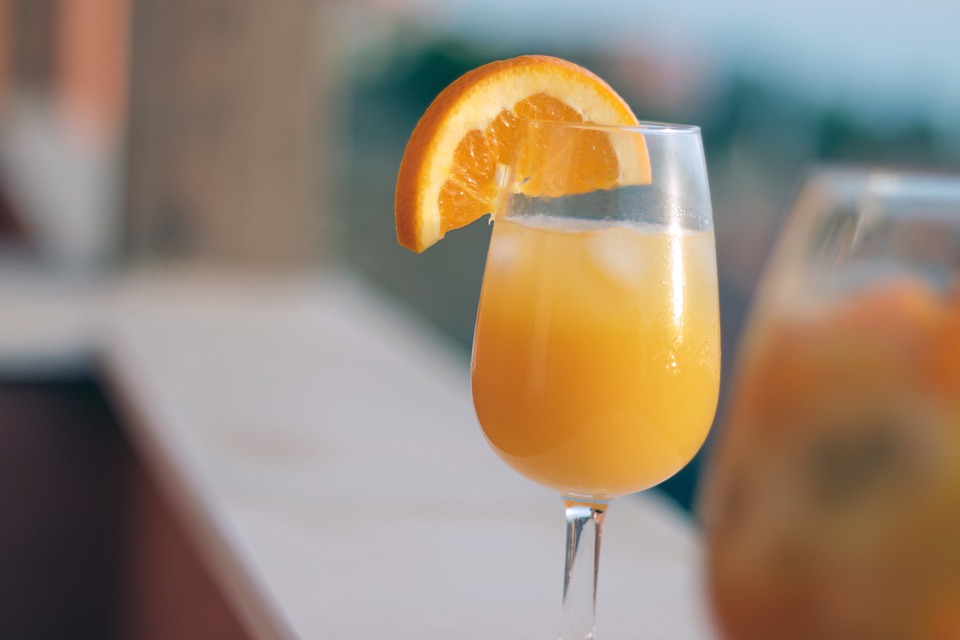 Club 19: Located at the Pembroke Lakes Country Club, Club 19 is the place to be for the traditional Sunday Brunch buffet close to home.
Every Sunday, from 10:00am to 2:00pm you can enjoy a brunch with six food stations.  These include a salad station (smoked Nova, fruit and cheese, among other items, ), a seafood station including a raw bar and grilled fish selection, chef stations featuring omelets, pancakes and oatmeal, a carving station complete with an array of meats and potatoes, an entrée buffet featuring both breakfast and lunch options and, finally, a pastry and dessert station.  Of course, unlimited screwdrivers with fresh orange juice and bloody marys are available for $15.00 per person.  Check out the full menu and make your reservations today.
Brunch in Eastern Broward County
Having brunch in Fort Lauderdale can make a weekend morning feel like a vacation!  We are so lucky that we live in south Florida, this trip is often less than half an hour from our homes (or maybe just right around the corner). Obviously, eastern Broward is a hot spot for tourists; thus there are tons of restaurants.  Below we are sharing just a few that offer a special weekend brunch.
Tap 42: Say that you are looking for a place to have brunch to someone familiar with the area, and Tap 42 always gets mentioned.  Located on South Andrews Avenue in Fort Lauderdale, this restaurant offers its "bottomless brunch" on both Saturdays and Sundays – more chances to enjoy!
Diners order off a unique menu featuring dishes including "Old School" Banana French Toast and the Hangover Sandwich.  Bottomless bloody marys and mimosas are available for purchase, and the restaurant actually has a brunch cocktail menu – talk about fun!  Take a moment and check out their website; we are sure you will add this restaurant to your go-to brunch bucket list.
Shooters Waterfront: This oldie but goodie is well known to locals and visitors alike.  Situated on the
intercoastal, diners enjoy not only spectacular food but also one of the most beautiful views in South Florida. Check out this video on the their Facebook page for a first-hand look.
Brunch is served on both Saturdays and Sundays and patrons can choose from either an a la carte menu (featuring Lobster Benedict and Challah French Toast) or their fabulous buffet (which offers everything from omelets and waffles to sushi rolls and prime rib).  Bottomless adult beverages are also available for purchase.
And, how's this for something special?  If you dine outside on the dock, you can even bring your well-behaved pup!  Consider brunch early in the day and then perhaps a visit to one of Broward's fabulous dog parks. Shooters has a reputation for offering something for everyone. Take some time to visit.  We are sure you will agree it is worth the trip!
Foxy Brown: Known for one of the best brunches in Fort Lauderdale, Foxy Brown is fun, hip and fabulous.  Located on East Broward Boulevard, this restaurant hosts brunch both days of the weekend.  On Saturdays the special brunch menu is available from 9:30am – 2:00pm and Sundays from 9:30am – 4:00pm. These extended hours are great!
Check out their menu!  Items are sold a la carte and the offerings are beyond diverse.  How does white chocolate chip french toast sound?  Perhaps chicken and waffle sliders are more appealing?  There are breakfast choices and options for more lunch type dishes as well.  And, get this.  The menu even has a section called "The Breakfast Bar" from which you can order a sake bloody mary or cereal milk!!  Choices are creative and delicious.  We believe you will have to come back multiple times to try everything you crave!  The restaurant also has a fun dinner and drinks menu.  Foxy Brown is absolutely a place to spend a relaxing weekend morning!
Yolo:  Right in the heart of Las Olas lies Yolo, a fun and trendy restaurant that just happens to serve an amazing brunch!  With a combination of a diverse and original food menu and some yummy adult beverage selections, Yolo is the place to be.
How does this sound?  Warm banana pecan bread and lobster sliders?  And, those are just "starters".  Entrees include brioche french toast, pork belly BLTs and spinach and arugula salad with chicken.  What about the drinks, you ask?  Well, there are bellinis and bloodys (bottomless if you wish), blueberry and blackberry mojitos and even a cucumber cooler, among many others.  We promise, variety will not be an issue.  Yolo is fun any time of the day; try it for brunch; you will be happy you did.
Louis Bossi:  Want something a little different?  How does brunch Italian style sound?  We think pretty good.  And, if you check out the menu at Louis Bossi, we know you will agree.
Available every Saturday and Sunday, this trendy restaurant offers up some unique dishes.  Porchetta Hash and Eggs Al Forno on Oven Roasted Polenta are just two of their fabulous entrees. Salads, pizza, pasta and sandwiches help complete their extensive menu.  But, don't forget to order the bombolini, traditional Italian donuts filled with cannoli cream or glazed with chocolate.  Need we say more?? Is this brunch worthy of a cocktail?  If so, check out the beverage menu which lists unlimited mimosas, endless bloody marys, bottomless bellinis and infinite aperol spritzers.  Drink specials run through 4:00pm!  We all know this restaurant is busy in the evening. It's just as lively for brunch.  Come on by!
Enjoy your Brunch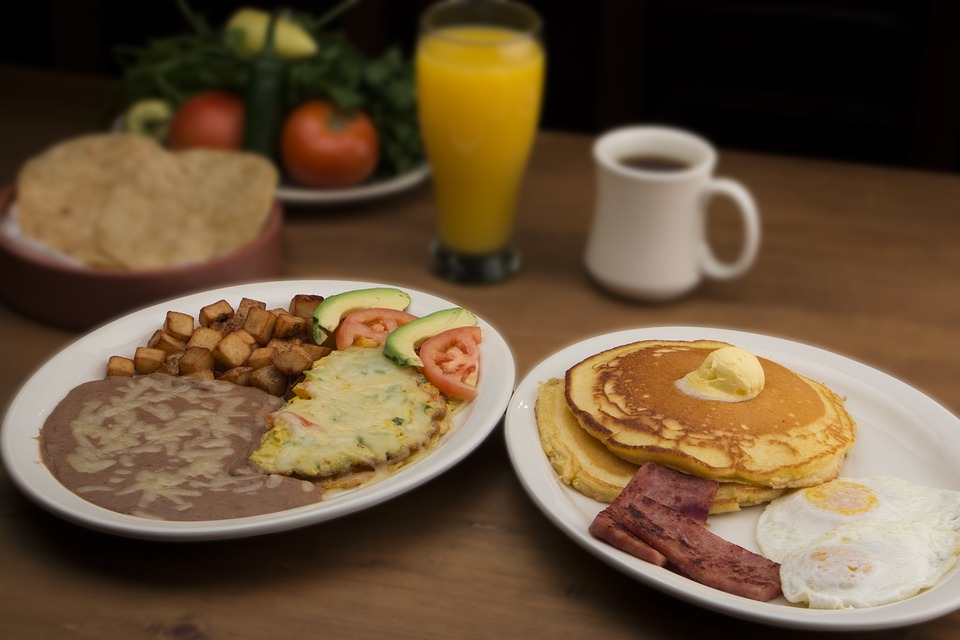 Hopefully we have encouraged you to have brunch, one of our favorite meals of the week, and provided some ideas of where you can eat.
Again, we know our list was not inclusive of every great restaurant; we just wanted to take a few minutes and share some of our favorites.  So, would it be great to add to our choices and have a more comprehensive list from which to choose?  Absolutely!  Please, share your favorites which are not included, or your favorite dish from one we have listed.  And, most importantly, enjoy brunch!
Your real estate agent is the best source of information about the local community and real estate topics. Give The Wilson Group a call today at 954-818-6092 to learn more about local areas, discuss selling your home, or tour available homes for sale.