Welcome to Davie, a town of over just over 100,000 people located in south west Broward County!  At about 35 square miles, Davie has a small town feel, despite its size.  It's warm and welcoming complete with an interesting history, close knit communities and enthusiastic business presence. Visit its official website, to learn more about all Davie has to offer.
If you are considering a move to South Florida in general, and Davie in particular, here are a few things you should know.
First of all, one of the greatest benefits of living in South Florida is the magnificent weather; you and your family can participate in a broad range of outdoor events, under sunny skies, year round. Always check the weather before you head out.  This way you'll know exactly what to expect.
Second, Davie, Florida is home to several public schools, all part of the Broward County School System.  For more information on these schools (including zoning) please visit www.Browardschools1.com.  Additionally, there are several private schools within driving distance should you be interested.
Davie offers so much with regard to recreational opportunities. The city is home to the historical Old Davie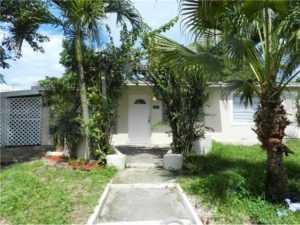 School House, the Young at Art Museum, Flamingo Gardens, the Bergeron Rodeo Grounds and many parks and recreational areas (check them out here).  And, professional sports fans can rest easy, Davie is close to BB&T Center, home to the Florida Panthers, Hard Rock Stadium, home to the Miami Dolphins, Marlins Park, home of the Miami Marlins baseball team and the American Airlines Arena, home to the Miami Heat.  All four of these venues are less than a 45 minute drive from Davie (with the BB&T center a mere 20 minute trip).
With a median household income of $62,260 and an average home value of $337,210, Davie offers a broad range of housing choices; there is something to meet every need. Additionally, the city has a significant retail community and is home to many grocery stores, restaurants (https://www.yelp.com/search?find_loc=Davie%2C+FL ) and shops.  When you live in Davie, you don't need to travel far to meet your every need!
Your real estate agent is the best source of information about the local community and real estate topics. Give The Wilson Group a call today at 954-818-6092 to learn more about local areas, discuss selling a house, or tour available homes for sale.