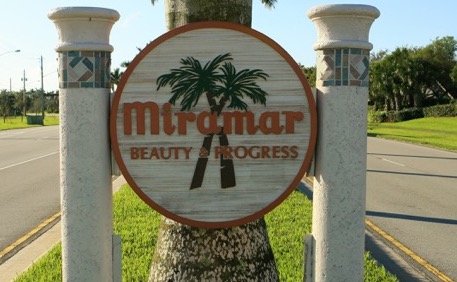 Miramar, translated to read "Look at the Sea" in Spanish, is the Southernmost City in Broward County, Florida. Miramar encompasses 31 square miles with a population of over 138,000 residents. The city is run by a City Manager, as well as a Board of Commissioners. Miramar is home to the largest Corporate Park in Broward County, The Miramar Park of Commerce. In addition to the Park of Commerce, there are several other commercial business areas throughout the City. Many large Corporations call Miramar home to include Spirit Airlines, Premier Beverage, Royal Caribbean Cruise Lines and Carnival Cruise Lines just to name a few. Additionally, many Federal Agencies also have their southern command based in Miramar including the FBI and the Immigration and Naturalization Service.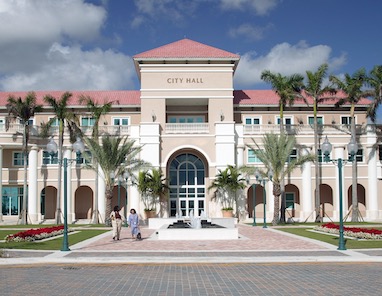 Residents of the City of Miramar have an average household income of $53,000 and the average home price is $264,000. There is a lot of fun to be had within the boundaries of the City without having to go far from home. Centrally located in the central part of the City, the Miramar Town Center is a great area to walk and enjoy everything they have to offer. In the Town Center, you can enjoy a variety of cuisine to include Italian, Mediterranean and Latin just to name a few before taking in a live show at the Miramar Cultural Arts Theater. Prefer to play outside? Look no further than the Miramar Regional Park complex in the Western portion of the City. Miramar Regional park, on a sprawling 173 acres features two baseball field, two cricket fields, six soccer/football fields, volleyball court, aquatics complex and Amphitheater just to name a few. Want to have a weekend party? With five different pavilions available for rent, there is room for your guests whether 30, or 300!
You don't need to leave the City for any of your education needs either! Miramar is home to multiple public schools, private elementary schools, three colleges and five trade schools! There is something for everyone here in the City of Miramar.
Your real estate agent is the best source of information about the local community and real estate topics. Give The Wilson Group a call today at 954-818-6092 to learn more about local areas, discuss selling a house, or tour available homes for sale.