If you're looking for a sunny, cheerful place to live in Southern Florida then Broward County is an excellent choice. Broward County is one of the most southern counties in Florida and borders the Atlantic Ocean. This county is home to 1,909,632 Florida residents, and it's the second most populated county in the state. Fort Lauderdale is the county seat. Broward County is part of the Miami metropolitan area.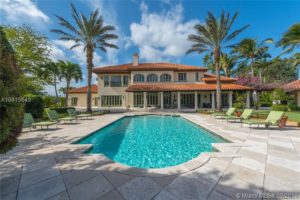 The weather is warm and beautiful year-round, and you can pass your time on the many beaches. Popular beaches include Pompano Beach and Hollywood North Beach. Of course, there are plenty of activities to choose from in Broward County. Don't' forget, the historic city of Fort Lauderdale is in Broward County, and it's also only 201 miles from the Bahamas. Cuba is only 360 miles away, as well.
There are many lovely communities that draw residents. In the northern end of the county, Coconut Creek, Coral Springs and Parkland are popular choices. If you prefer to be further South, Hollywood, Pembroke Pines or Miramar may be more your style as these are longer established cities with many well-established school districts. Davie, Cooper City and Plantation have many public schools and private schools. If that's an important note on your home buying list, one of these may be the perfect place for you to call home.
The Broward County Government is active, with 9 district representatives that will address your concerns. Their goal is to ensure economic equality and prosperity for all people in Broward County.
Residents of Broward County enjoy music and performing arts, and there are event calendars for each of these on the county website. There are many activities year-round for all ages in Broward County and residents enjoy the many planned events.
Living in southern Florida is a dream come true for people who like sunny weather, relaxing beaches, and friendly cities. Broward County is a welcoming, safe place to spend your days. We look forward to seeing you soon!
Your real estate agent is the best source of information about the local community and real estate topics. Give The Wilson Group a call today at 954-818-6092 to learn more about local areas, discuss selling a house, or tour available homes for sale.