It's that time again. Below we have identified some exciting things to do in South Florida this weekend. As always, if you are aware of something fantastic that we missed, please add it in the comments so we can all benefit! Also, visit the linked sites to confirm date, time, location and details. Sometimes things change. If you are aware of an event we haven't mentioned, please let us know so we can share it!
Friday, March 1st, 2019
Funtastic Friday, 5:00pm – 8:00pm: Visit Arts Park in Hollywood for this weekly family fun evening. There will be music, bounce houses and more. Click here for more information.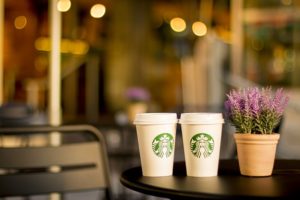 Old Town Untapped, 6:00pm – 9:00pm: The free event, a craft beer and arts festival, is held monthly at Bailey Contemporary Arts at 41 NE 1st Street in Pompano. Come by and enjoy the beer, crafts and amazing food trucks. If you check inside Bailey Contemporary Arts you can enjoy the amazing coffee brewed by Blooming Bean Coffee Roasters. Click here for additional information.
Rock the Park, 6:00pm: This free concert series is sponsored by the City of Plantation. Come out and enjoy some great music and delicious food from the participating food trucks. This month's band is Brass Evolution. They will be playing classic rock at Central Park. Visit the city's website for additional details.
Friday Night Movie Night, 8:00pm – 10:00pm: Continue your evening at ArtsPark in Hollywood. Grab your blankets and lawn chairs and settle in to watch "Black Panther". Details are available here.
Pink, Beautiful Trauma World Tour, 8:00pm: Order your tickets now to see this ultimate performer at The BB&T Center. The concert is going to be amazing! Click here for details.
My One and Only, 8:00pm: This Gershwin musical will be playing at the Lauderhill Performing Arts Center for most of the month of March. Click here for ticket information.
Seinfeld Trivia, 8:00pm – 9:30pm: Join stand-up comics for a Seinfeld Trivia Night at the Empire Stage in Fort Lauderdale. How much fun is that! See what you remember; can you believe show premiered 30 years ago? You can buy your tickets here!
Saturday, March 2nd, 2019
Free Surf, Skim and Paddleboard Lessons, 7:00am – 9:00am: Island Watersports offers these free lessons weekly. All equipment is provided and participants must be able to swim. Visit their website to register.
31st Anniversary of Butterfly World, 9:00am – 5:00pm: Celebrate Butterfly World's anniversary today and tomorrow (Sunday). In honor of this special occasion, they are offering discounted admission, $10 per person (ages 2 and under are free). Take advantage of this amazing deal and enjoy some quality time in a beautiful location (click here for more information.)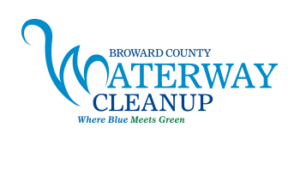 42nd Annual Broward Waterway Cleanup, 9:00am – 1:00pm: Do your part for our local environment and participate in this event. It is organized by the Marine Industries Association of South Florida. Participants receive a free t-shirt (while supplies) last and are invited to the "Trash Bash" after party. There are a number of locations. Visit their website to learn how to volunteer.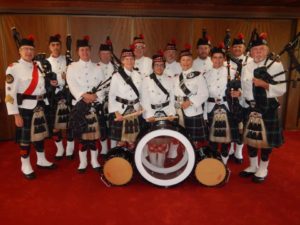 Southeast Florida Scottish Festival and Games, 9:00am – 6:00pm: Plantation Heritage Park is the site of this day-long festival. There will be bagpipes, country dancing, songs, food and lots of contents. Visit their website to learn about admission fees and all of the exciting activities.
2019 Florida Renaissance Festival, 10:00am – Sunset: Mark your calendars (and buy your tickets) for the Florida Renaissance Festival at Quiet Waters Park. This annual event is open on weekends through March 24th. Every weekend offers something new and exciting. Visit their website and learn all about it! Note, you can visit here all weekend!
Farmer's Market at the Shops at Pembroke Gardens (in Pembroke Pines), 10:30am – 7:00pm: Come by for a day of yummy shopping! This is the perfect place to grab your fresh fruits and veggies and a whole lot more. Check out their flyer.
Kids Corner at The Frank: Storytime Hour, Noon – 1:00pm: Children and their caregivers are invited to share in the story "Little Dreamers: Visionary Women Around the World" to honor women's history month. Click here for more information.
Pet Expo, Noon – 3:00pm: Visit the Pompano Citi Center's courtyard for this fabulous pet event. There will be pet costume contents, pet adoptions and more family friendly activities. Visit their website to learn more about this great day!
The Princess and The Frog Sing-a-Long, 2:00pm: The Miramar Cultural Center is the site for the Disney interactive show. Tickets are $15 for general admission. If you come early you can participate in free art activities and take pictures with Princess Tiana! Click here for tickets!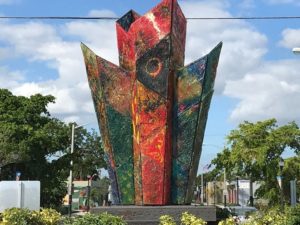 Central City Alliance Craft Beer & Wine Festival, 4:00pm – 8:00pm: This festival also includes a classic car show! 13th Street in Fort Lauderdale will be home to vendors, beverage and food booths and lots of classic cars. There will even be a kids area. General admission is free; but tickets are available for beer and wine tastings. Click here for additional details and ticket information.
Unplugged, 6:00pm – 10:00pm: Held on the Great Lawn of Coral Springs City Hall, this event is open to those 21 years of age or older. Admission is free, food and beverages will be available for purchase. Enjoy the music from a number of live bands. Visit their website for details.
Carolina Hurricanes V. Florida Panthers, 7:00pm: It's always a good night to see a hockey game. The BB&T Center is the site, as always. More information is available here.
Willie Nelson and Family, 7:00pm: Enjoy this live, outdoor concert at the Seminole Casino in Coconut Creek. Willie Nelson is a country legend. Click here for details including ticket information.
Shakespeare's A Midsummer Night's Dream, 7:00pm -9:30pm: Come on out and enjoy Sagemont's thespians present this classic play. Click here for details. If you cannot make it tonight, it will be playing again on March 9th.
Moonlight Movie in the Park, 7:30pm: Bring the family to see "Big Hero 6" at Weston Regional Park. Don't forget your blankets and chairs. Admission is free. Click here for more information.
Sunday, March 3rd, 2019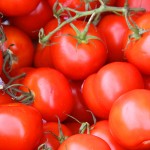 Tamarac Farmers Market, 9:00am – 2:00pm: Veterans' Memorial Park is the site of this fabulous farmers market which occurs every Sunday in the fall. Stop by and pick up some delicious treats! Click here for information.
Parkland Farmer's Market, 9:00am – 1:00pm: Visit the Parkland Farmers Market and pick up some yummy treats for the week. Vendors sell a variety of goods including fresh fruit and veggies, baked goods, doggie treats, crafts and more. Want a hint, check out the hot cider donuts, Yum!! Visit their website for more details!
Dream Car Classic, 10:00am – 2:00pm: Hollywood Boulevard, between 19th and 20th Avenues, is the site for this fabulous classic car show. Held on the first Sunday of each month, visitors are able to see tons of classic cars and trucks! If you are a car enthusiast, don't miss this show. Click here for more information.
Be Kind to Animals, 11:00am: Visit the Sawgrass Nature and Wildlife Hospital for this weekly program where guests are introduced to a new animal ambassador. Click here for more information.
Broward STEM Family Expo, Noon – 3:00pm: This free event, being held at Beth Emet Elementary School in Cooper City, is going to feature a host of interactive STEM activities. Click here for additional details.
Ottawa Senators v. Florida Panthers, 5:00pm: End your weekend with a fun early evening hockey game! You can relax and cheer on your home team Panthers. Visit their website for ticket information.
You're a Good Man Charlie Brown, 6:00pm: This children's favorite (who doesn't love the Peanut's characters) is playing at The Broward Center for the Performing Arts. Click here for ticket information. If you cannot make this show, it is playing on Friday and Saturday (March 1st and 2nd) as well.
Tesla, 7:00pm: The Hard Rock Event Center in Hollywood is the place to see this concert also featuring special guest KIX. Click here for ticket information.
Live Music, Gulf Stream Park, 7:00pm – 9:00pm: This outdoor shopping area presents live music several nights a week. Check out their website for who is playing! This is a great way to wind down the weekend.
Upcoming Events
Blake Shelton: Friends and Heroes 2019, March 9th: If you love him on The Voice, order your tickets now for this special concert at the BB&T Center. Click here for details.
Trevor Noah, March 15th: The Hard Rock Events Center is hosting Trevor Noah, the comedienne and host of "The Daily Show". Click here for details and ticket information.
Coral Springs Festival for the Arts, March 16th and 17th: Mark your calendar to save the dates for this fabulous arts and crafts festival. It's a weekend full of fun. Visit their website for more details.
Spring Clean Up and Garage Sale, March 16th 7:00am – Noon: Visit Oriole Park in Margate for this community wide garage sale. Click here for information on how to participate.
The Steve Miller Band, March 17th: 7:00pm is the start time for this favorite bands concert at the Hard Rock Event Center. Details are available on their website.
Big Bounce America, March 29th-31st: Reserve your tickets now for the ultimate in bounce house entertainment; this is huge! You won't believe the size and scope of the bounce houses available! And, it's being held at Miramar Regional Park. Click here for additional information.