Interested in living in Weston? You should be! Initially a master planned community, today Weston spans 27 square miles and has a population of 66,603. The word "community" is always raised when living in Weston is discussed, and for good reason. The city offers a great deal for prospective residents. The property taxes, municipal taxes and fees, combined, are the lowest in Broward County and the city has the lowest crime rate per capita. Weston is simply a lovely place to live.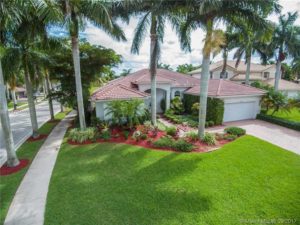 Let's dig a little deeper. Broward County schools, located within Weston, are A rated and there are a number of private schools located close by. Additionally, the city is committed to maintaining its fourteen parks and recreation areas. These facilities host a broad range of activities throughout the year and serve as the home to the city's recreational sports leagues. And if you like sports, you're in luck. Weston is just a short drive to see some your favorite professional sports teams play. The Panthers, Marlins, Dolphins and Heat all compete in stadiums less than an hour from Weston, with the Panthers a mere twenty minutes away at the BB&T Center; local residents also have easy access to the many concerts and shows there each year.
Finally, a move to South Florida in general and Weston in particular does introduce you to the beautiful Florida weather. Don't forget to check it before you head out though. Adding to Weston's desirability is the easy access to the retail establishments home owners need on a daily basis. Grocery stores, pharmacies, gyms, and restaurants are plentiful. Additionally, Weston is a short drive from some of the areas very best shopping including the Sawgrass Mills Mall, a large outlet center featuring many national retailers and delicious restaurants.
Your real estate agent is the best source of information about the local community and real estate topics. Give The Wilson Group a call today at 954-818-6092 to learn more about local areas, discuss selling a house, or tour available homes for sale.