Nothing says fun like 4th of July Fireworks in South Florida! While this year the holiday falls mid-week, there is no shortage of things to do to celebrate. We have identified places to watch the fireworks and also shared some super-fun ways to celebrate. So, take advantage of the holiday and celebrate with your family and friends.
4th of July Fireworks in South Florida
The 4th of July is practically synonymous with fireworks.  In fact, it's become a national tradition in which South Florida proudly participates.  There are so many locations where you can view the fireworks this year (some of these celebration include other activities during the day or in the evening).  We've provided a list below of those we know.  Take advantage of the place of your choice and enjoy! (And, if you are watching at home, take care of your pets!  Dogs and cats are often frightened by fireworks.)
Coral Springs 4th of July Celebration: Join the City of Coral Springs at their annual celebration.  Held at Mullins Park, the fun begins at 6:00pm and the fireworks show is scheduled for 9:00pm.  There is no charge for admission (but you do need to pay for parking).  There will be activities, crafts, bounce houses, and music and refreshments will be available for purchase.  Looking for more information? Visit the city's website.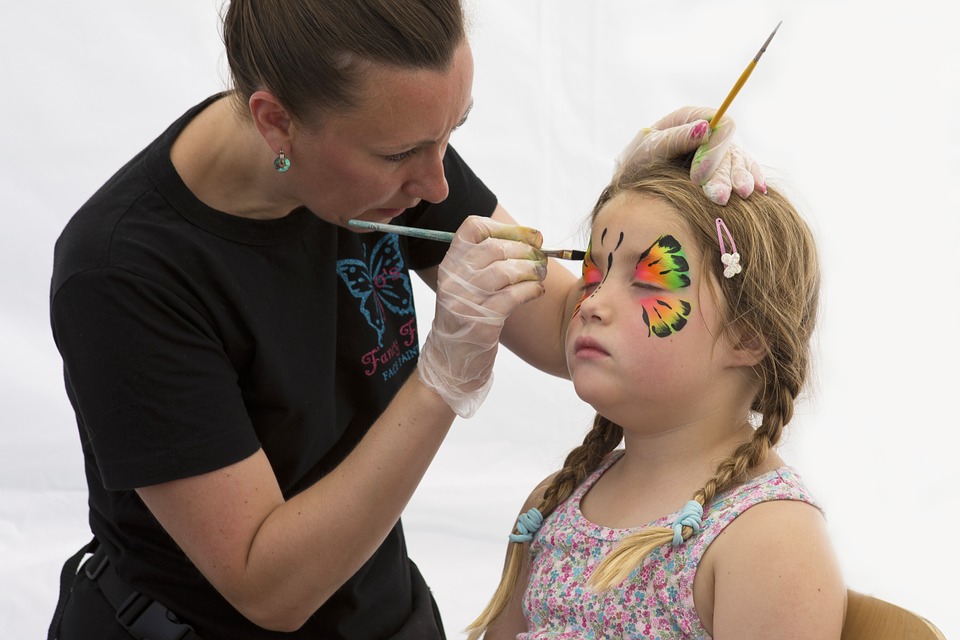 Town of Davie Fun on the 4th:   First, visit the Pine Island Pool from 10:00-3:00 for a day of family fun.  There will be games, petting zoo, face painters and more.  Then, head over to Pine Island Park at 4:00 for more celebrating.  Enjoy the live music and fireworks.  The town always hosts a great holiday event.  Maybe you will even get to say hello to Davie Mayor, Judy Paul.  Questions? Visit their Facebook page for more information.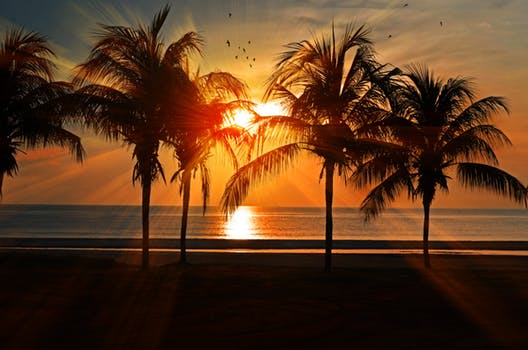 Deerfield Beach July 4th Celebration:  I think there is something special about fireworks at the beach, and, based on the crowds on July 4th at Deerfield Beach in the past, people seem to agree. Again, this year promises to be amazing.  With events beginning at noon and running through the fireworks show in the evening; spending the day at Deerfield Beach seems to be a good idea.  For more information on what to expect, click here.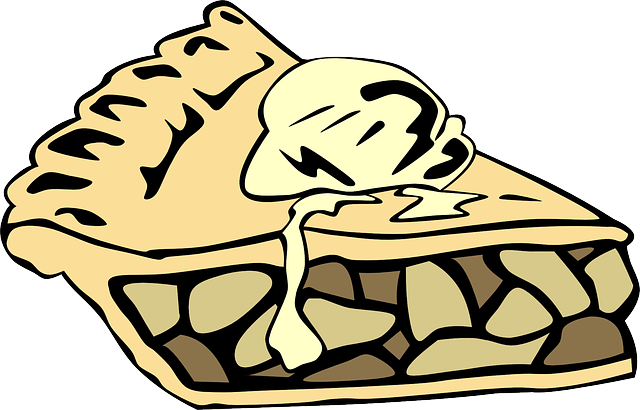 Flamingo Gardens Old Fashioned Fourth:  Celebrate the holiday by spending the day at this family favorite location.  In addition to enjoying the animal encounters, gardens and Borowski Glass Exhibit, the park is offering some old fashioned fun.  Activities are scheduled to include sack races, pie and watermelon eating contests and even a hula hoop event. Also, there will be lots of music and guests are encouraged to dress up in costumes from the 30's and 40's; you may even win a prize!  Visit their website for more details
Fort Lauderdale Beach July 4th Spectacular:  The intersection of Las Olas Boulevard and A1A is home to all the excitement on July 4th.  There will be vendors, food, activitites (including an apple pie eating contest) and live music starting at noon.  So, consider staying the day and enjoying the fabulous fireworks at 9:00pm.  Visit their website for additional details.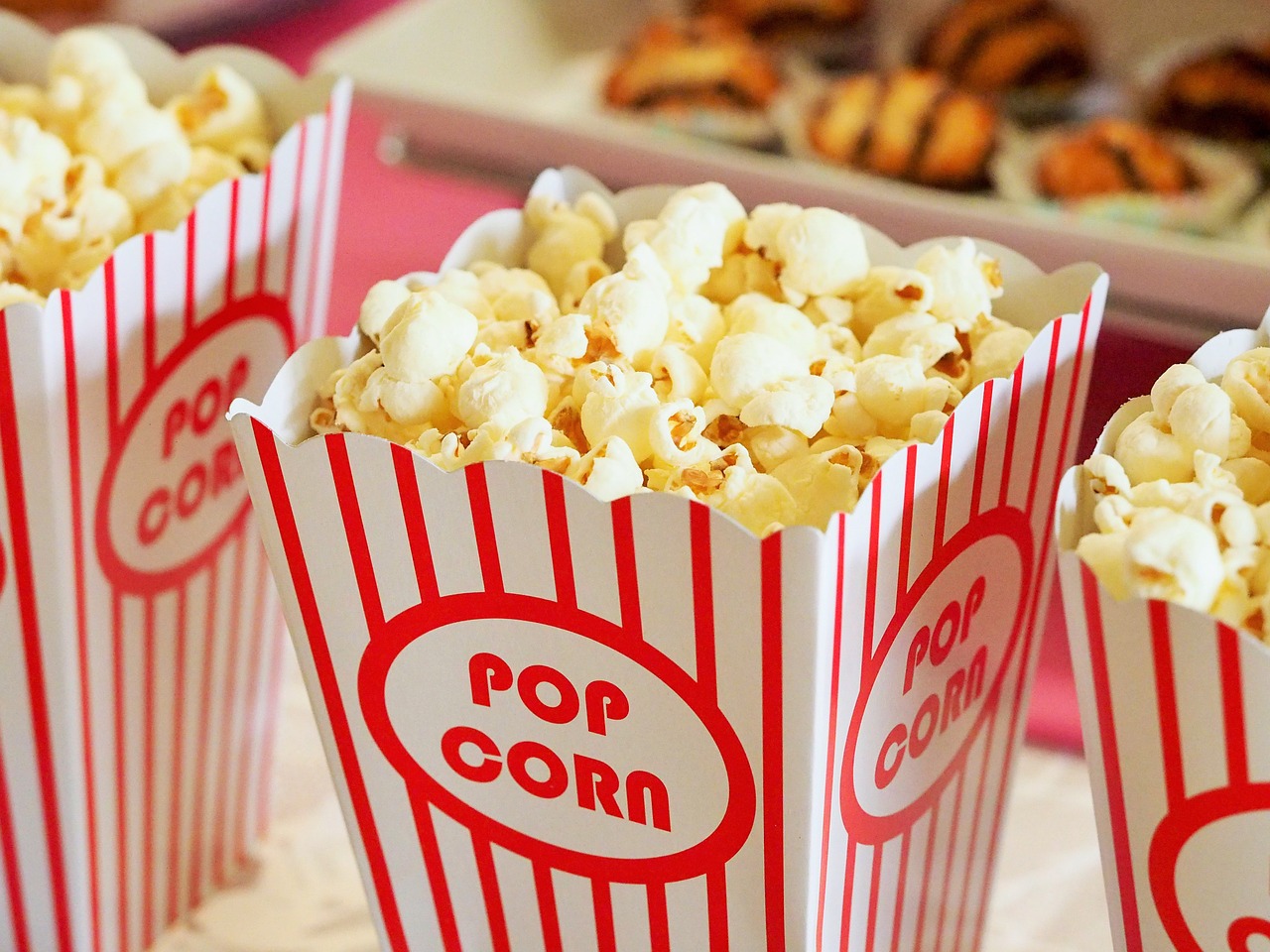 Freedom Fest at Gulfstream Park:  Always a hot spot for fun, Gulfstream Park has a day filled with fun planned for this year.  The timeline of events can be found on their website, but here is a sneak peek!  There will be live racing, face painting, concessions, music and, of course, fireworks!
Hollywood's Hometown 4th of July Celebration: The City of Hollywood has planned a day full of fun for everyone for July 4th.  Activitites start at noon and run until 9:00pm, when you can view the fireworks.  There will be a dj, games and live music too!  Visit their website for more details on the schedule.  The Broadwalk in Hollywood is always lots of fun!  Take a look at this "drone view" of last years celebration.

LTBS 4th of July:  Lauderdale-by-the-Sea always hosts a family friendly July 4th, and 2018 is no different.  Family events begin at 11:30 am in El Prado Park.  There will also be a parade and fireworks on the beach.  Click here for more information.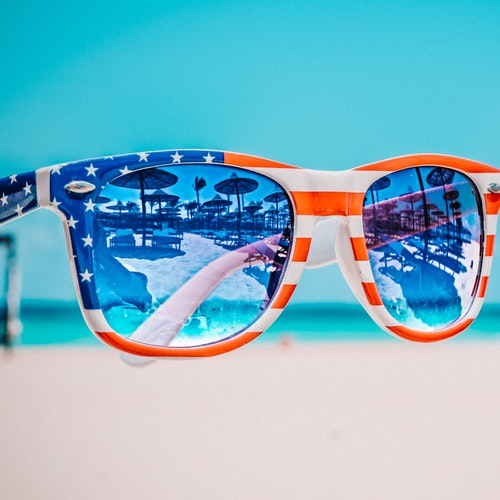 Margate 4th of July Parade and Fireworks:  The City of Margate is kicking off Independence Day with a Parade down Margate Boulevard at 9:00am.  Then, the celebration continues in the evening with food trucks and live music from 6:00-900pm.  Finally, cap off the holiday with some fabulous fireworks and you will have had an amazing time!  For more information, visit the City's website.
Independence Day Celebration in Miramar:  Scheduled from 6:00pm – 9:00pm in Miramar Regional Park, this celebration includes food and vendors.  As of publication, there was not confirmation of timing for fireworks.  Please visit their website for more up-to-date information.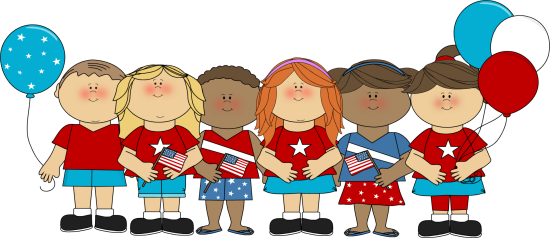 Pembroke Pines Independence Day Celebration: Join your friends and neighbors as the City of Pembroke Pines celebrates the 4th of July! The Pines Recreation Center Festival Grounds is the site of this celebration which includes music, food and fireworks.  For more information, visit their website.
Plantation Independence Day Celebration: Enjoy the 4th in Plantation and help the city celebrate its 65th birthday!  First, wake up early and attend the holiday parade. Then, enjoy a restful afternoon and head on out at 7:00pm for music and fireworks!  Finally, you can buy your dinner or pack a picnic to enjoy with your family.  Details are available here.
Seminole Casino of Coconut Creek:  How's this for an opportunity?  The Seminole Casino will hold their Independence Day celebration on July 3rd!!  What a great opportunity to sneak in another fireworks show!   The viewing area, outside the casino, opens at 7:00pm for a 9:00pm show by Grucci of NY (who are famous for their fireworks).  So, mark your calendar, this should be great!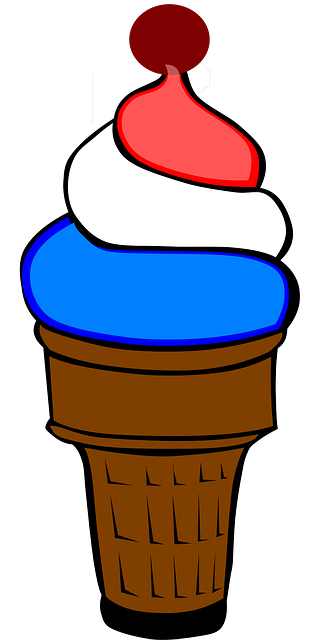 City of Sunrise July 4th Celebration: This two part celebration promises fun for the whole family. First, the Animation Comes to Life Parade begins at 9:00am on Sunset Strip.  The parade ends at City Park where there will be food & drinks and a children's fun zone!  Finally, head over to the BB&T Center at 4:30pm for the evening festivities which include a concert and fireworks.  Click here for more information.
Vista View Park Fireworks Viewing:  While this park in  Davie does not host their own fireworks show, it does boast a hill that offers an awesome view of many of the fireworks in Broward — come here for an amazing experience.  Bring a blanket and some snacks and enjoy the show.  Looking for more details, click here.
July 4th at Home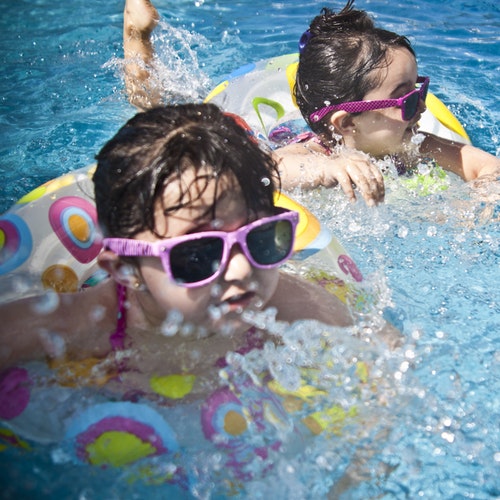 Sometimes the most fun celebrations are those at your own house.  Since July 4th falls midweek this year, an at-home celebration allows you to spend quality time with friends and family without the hassle of traffic and parking.  So, let's assume, for the purpose of this article and good karma, that the weather is going to be beautiful and you will hold your party outside.  Below we have provided some suggestions for activities and treats that will help make your Independence Day extra-fun!
Activities
While it is always great to have the opportunity to hang out and relax with friends, it can never hurt to have a few things planned for the kids (or even the adults).  Turthfully, it breaks up the day and can provide lots of laughs.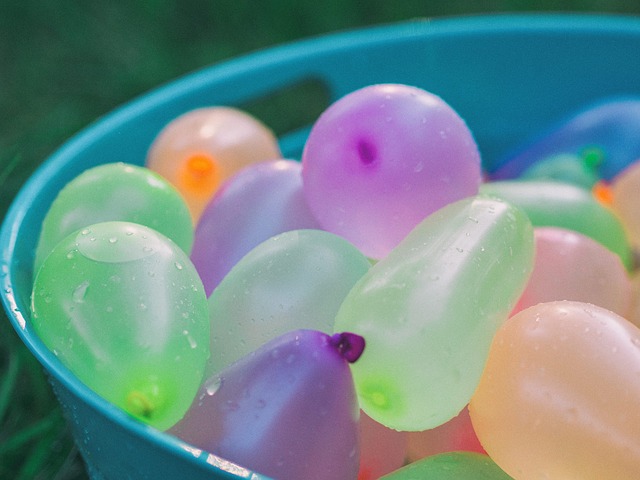 Water Balloons:  Who doesn't love water balloons?  Whether you are hosting a "fight" or a "catch" or some other event of your creation, water balloons are fun! Of course, there is the age old water balloon problem: inflating them!  Well, we have a solution for you!  Today you can purchase water balloons in a "bunch".  First, attach them to your garden hose.  Then, turn on the water and inflate a couple of dozen at once.  I saw these for sale in Target this past weekend (I'm sure Walmart and other area stores sell them as well).  Take a look at them here.
Sprinkler Fun:  Anyone here from up north?  Remember running through the sprinklers in summer time?  It was so much fun.  If you have an old hose, you can create a DIY sprinkler station. First, grab your hose. Second, poke some holes in it.  Third,  attach it to your outdoor spigot.  Finally, wind it through a chair or tree, turn on the water and watch it spray.  What a great way for kids to cool off and run around!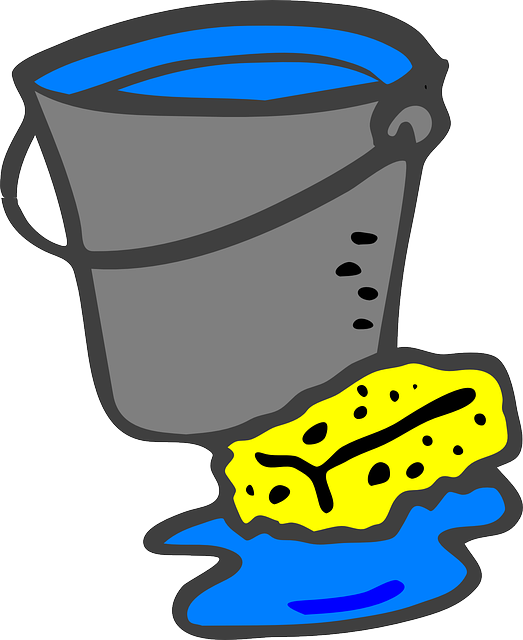 Sponge Races:  Grab some buckets and industrial sized sponges and set up some teams.  On one side are buckets filled with water and a big sponge.  Then, thirty yards down is a line of more buckets.  Competitors need to dip their sponges in the water bucket and run to their empty bucket where they will squeeze the water into it. Because of all the water, we suggest you wear a swimsuit! The first team to fill their bucket wins!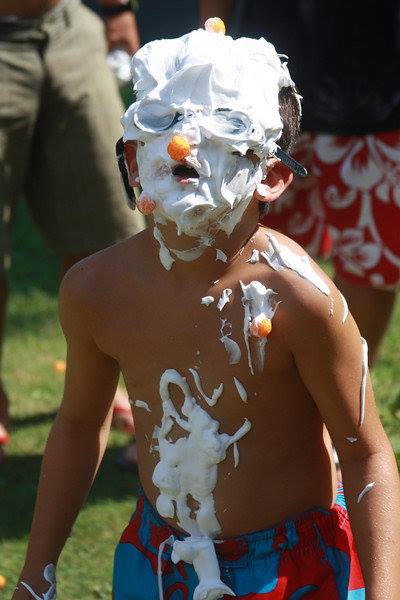 Puffed Cheese Ball Challenge:  A favorite of mine from summer camp.  First, have the participants pair off into groups of two, the "tosser" and the "catcher".  Next, the catchers must put on swim goggles and then cover their heads with shaving cream.  The pairs stand about 5 -10 feet apart.  Finally, the "tosser" throws puffed cheese balls toward the "catcher" who tries to catch them in the shaving cream.  Run the contest for 3 minutes and see who has the most!  Obviously you need to grab an hose and clean everyone at the end!
Snacks and Beverages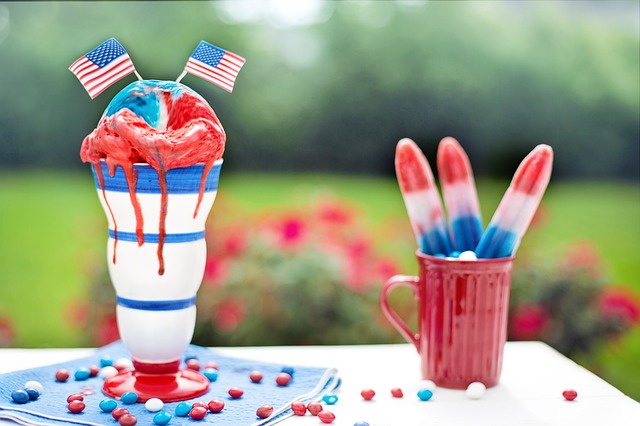 While there are a host of recipes and suggestions for delicious BBQ food for the 4th; often drinks and snacks are what we most crave.  They are also the easiest to customize to celebrate in style.  Therefore, we have shared some of our favorites, for both kids and adults below.  Do you have a favorite treat for the holiday?  Share it in the comments!
Snacks
Patriotic Berry Trifle:  Sunny Anderson, of the Food Network, shares this recipe which requires NO BAKING!  The cake portion of this beautiful dessert is a store bought angel food cake.  When you layer the whipped cream mixture with strawberries and blueberries in the trifle bowl, the dessert is amazingly festive and delicious.  Click here for the recipe.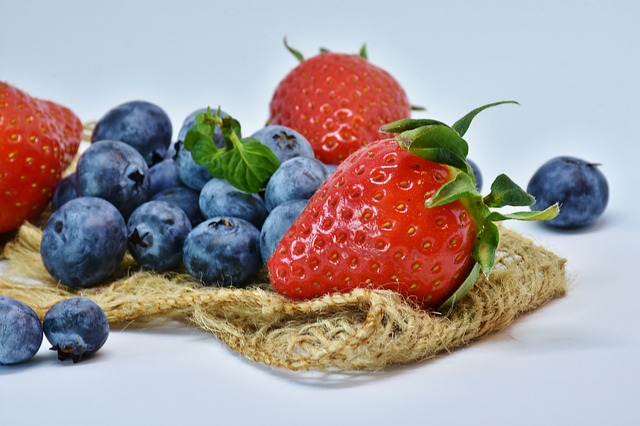 Red, White and Blue Fruit Kabobs:  Get your kids involved in the prep for these easy-to-make treats.  First, all you need are some wooden skewers, washed and halved strawberries, washed blueberries and either marshmallows or cubed pound cake.  Then, have the kids build the kabobs in whatever pattern they choose.  Most noteable, these are easy to eat and completely representative of the holiday.  Maybe consider adding a side bowl of whipped cream to dip? Enjoy!
Fire Cracker Chocolate Marshmallows: Check out this simple recipe here.  All you need are marshmallows, blue chocolate melts and cherries.  They are so much fun and a delicious bite-sized treat!
Red, White and Blue Ice Pops:  It's not Independence Day with thout a frozen dessert.  These ice pops take some time to make; but are not labor intensive.  In fact, more than 90 percent of the prep time is in the freezer.  All you need is cranberry juice, lemonaide and blue sports drink.  You freeze the liquids in a paper cup and insert a popsicle stick.  Click here for the exact directions.
Beverages
There is nothing more refreshing than a cool drink on a hot day!  And, July 4th tends to be a scorcher!  Below we have shared a few quick drink recipes, some appropriate for kids and others that are clearly adult beverages!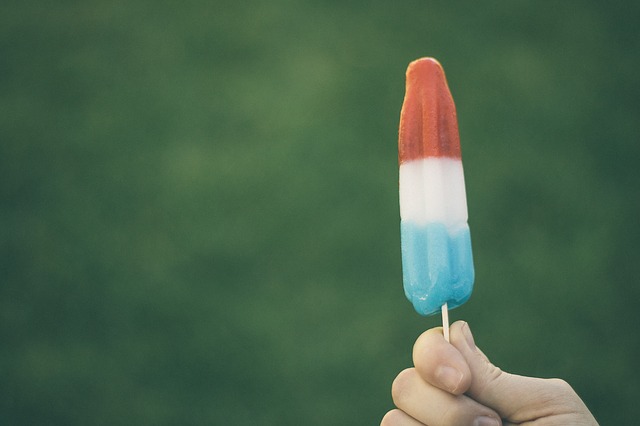 Festive Prosecco Coolers:  This is an easy one!  All you need is enough prosecco (or sparkling wine) for all of your guests, and a box of red, white and blue ice pops (maybe consider those "bomb pops" that combine the 3 colors).  Pour the prosecco into a glass, and drop in an unwrapped popsicle  It will sweeten your drink, "sparkle" your popsicle and brighten your day!  And, if you substitute club soda for the prosecco, this one is great for kids too!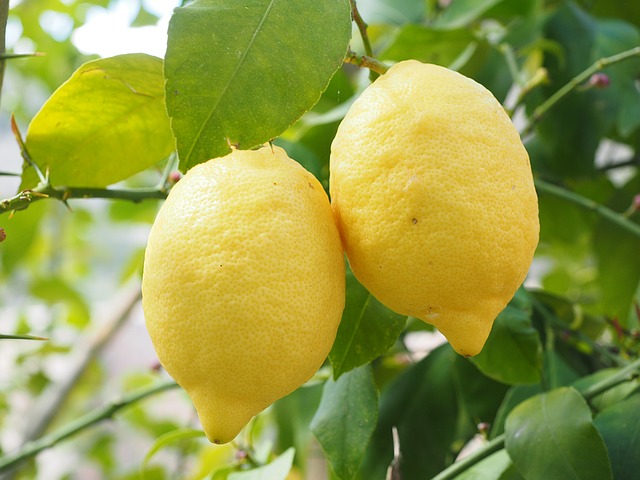 Land of the Free Lemonade:  Mix up a big batch of this refreshing lemonade for everyone.  If you're having an adult party, spike it with citrus vodka.  The ingredients are simple: sugar, fresh lemon juice, watermelon and salt.  Click here for the recipe.
Red White & Blue Wine Spritzer:  Doesn't a white wine spritzer sound refreshing?  I certainly think so!  And, when garnished with red and blue fresh fruit, it's perfect for the holiday.  Check out this simple recipe.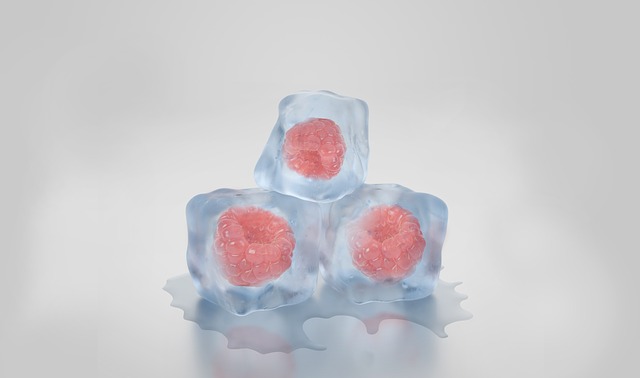 Patriotic Punch:  Mix equal parts apple juice, ginger ale and white grape juice.  Pour over ice cubes you make the day before (fill ice trays with water and a piece of a strawberry or some blueberries or rasberries (or a mixture). For more detailed info, click here.
Happy 4th of July
We hope the information we have provided helps you make your 4th of July celebration extra special.  That said, we encourage you to spend the day with your family and friends and take a moment and be thankful for your freedom. You may also want to check the events happening in South Florida this weekend.
Your real estate agent is the best source of information about the local community and real estate topics. Give The Wilson Group a call today at 954-818-6092 to learn more about local areas, discuss selling your home, or tour available homes for sale.