If you haven't made plans to celebrate Valentine's Day in South Florida, it's time to start! Consider yourself lucky, there are so many things you can do! Take a moment and look at some of our ideas below. We hope we can help you makeValentine's Day 2019 a special one.
Valentine's Day for Adults
Celebrating Valentine's Day 2019 in South Florida is fun! Your options are seemingly endless. If  you haven't already made your plans, now is the time. Below we have shared some special ways to celebrate Valentine's Day in South Florida.
Valentine's Day Romantic Dinner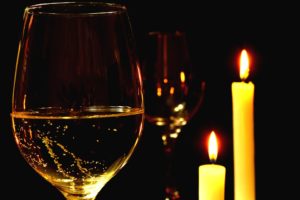 Sometimes, the tried and true is the best choice. What could be a more perfect Valentine's Day Celebration than a romantic dinner? We have identified some unique opportunities to dine and celebrate the one you love. Check them out!
Moonlight Dinner in the Park
Can you think of a more romantic way to celebrate than dinner under the stars? We certainly can't. Make your reservations now for this special event at Birch State Park in Fort Lauderdale. Broward County is home to countless parks, and Birch State is beautiful! For $59 per person you will enjoy a grill buffet dinner under the trees filled with twinkling lights. Main courses included steak, chicken and mahi mahi and guests can enjoy a complimentary bottle of bubbly. There is also a cash bar. Don't leave before dessert; enjoy the yummy s'mores station. Make your reservations now to ensure your spot for this romantic dinner!
Set Sail With Your Sweetheart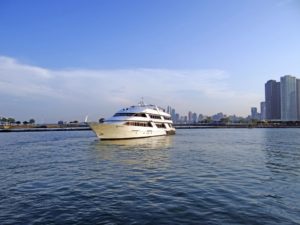 Sun Dream Yacht Charters is hosting a Valentine's Day dinner cruise. Enjoy a cocktail hour, dinner buffet with open bar, dj and dancing and even a beautiful red rose to mark the occasion. Boarding begins at 6:45 and the boat leaves promptly at 7:00.  Make your reservations today!
Valentine's Day Picnic, Dinner Under the Stars
Looking for something romantic and special? How about a picnic?  Ocean's 234 in Deerfield will take care of all the details and provide a 4 course gourmet dinner, a tote bag with blanket and lantern, and bottled water and a bottle of wine. This is perfect for a very special celebration. Make sure to reserve this in advance so you can enjoy your romantic Valentine's Day dinner!
Latitudes Restaurant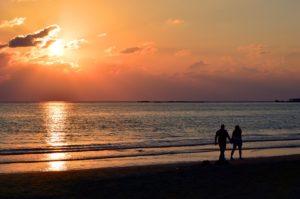 Celebrate with a romantic Valentine's Day dinner on the water and enjoy the restaurants special menu. The food is fabulous and you can complete your evening with a walk along the beach; it's so romantic and relaxing. Make sure to reserve your table ahead of time!
Valentine's Dinner Under the Stars, 7:00pm – 10:00pm
The Atlantic Hotel in Fort Lauderdale is the site for this prix fix romantic dinner. The cost is $59 and, if you want to make it even more romantic, you can add on a couples Swedish massage ($199). This is the perfect way to spend a relaxing and yummy Valentine's evening.
ETARU's Valentine's Day Especially for Lovers
This extravagant tasting menu has been created especially for the holiday. In fact, diners will be greeted with a special Valentine's Day cocktail and will then enjoy a delicious and indulgent celebratory dinner. Visit their website to see the menu and make reservations.
 A Valentine's Day Gift – A Couples Experience
Sometimes you just want to do something different. A Valentine's Day Gift of an experience can be the perfect thing! We have done some research and found some truly creative ways to enjoy time with your significant other.
Loves A B: Valentine's Day Comedy Show
Nothing is more romantic than laughter; this comedy show is the place to be. See Lindsay Glazer and her friends (all comediennes) and spend the evening laughing with the one you love. Tickets are on sale now.
Sweetheart Paddle Under The Stars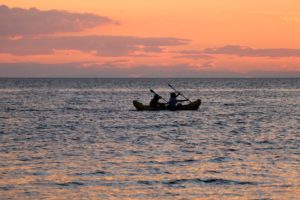 Enjoy a romantic paddle (from 7:00 – 9:00pm) hosted by Blue Moon Adventures. This evening adventure even includes with champagne and chocolate covered strawberries.  How romantic! Click here for details.
BYOB Blacklight/Glow Paint Painting Class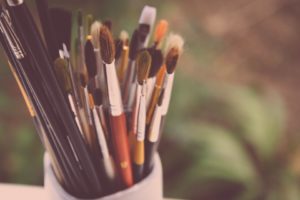 Learn to paint a beautiful heart shaped tree in honor of the holiday at the Artists, Crafts and Social Club in Fort Lauderdale during this fun couples' class. Bring your own wine and beer and snacks and enjoy a creative evening together. Reservations are required, click here for details.
Xtreme Specials at Xtreme Action Park
Located on Powerline Road in Fort Lauderdale, this indoor park offers a variety of activities including roller skating, ropes courses, bazooka blasts and more. They are offering specials as a Valentine's Day gift.  Looking for something "active" to do, consider an evening here!
There are so many options from which to choose. Let's face it, no matter what you choose to do, the opportunity to spend a romantic evening with the one you love is one which we all treasure!
Celebrating Valentine's Day With Kids
When you have young children, you may celebrate Valentine's Day with kids; it's a family affair! While some may be dreaming of a romantic dinner for two, we think there is nothing better than celebrating the holiday with EVERYONE who you love! As such, we have identified some fun, family ways to celebrate Valentine's Day with  kids.
Calgary Flames v. Florida Panthers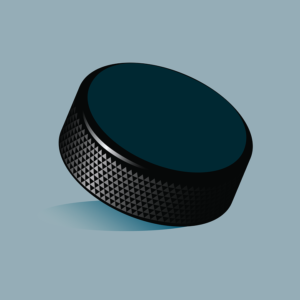 Who says Valentine's Day need to have candles and flowers? If you're a sports fan, there's to better place to celebrate than the Bank Atlantic Center at this exciting hockey game. Buy your tickets now and get ready to cheer on our home team Panthers!
Palate to Palette, 7:00pm – 9:00pm
Visit Cafe Ibizia for this unique way to celebrate the holiday. Professionals from Young at Art, in Davie, will be on hand to guide your artistic expression while you enjoy wines from Cafe Ibizia.  What a fun way to celebrate. The cost is $20 per person (and those under 21 can enjoy non alcoholic beverages). Click here to reserve space.
Gecko Parx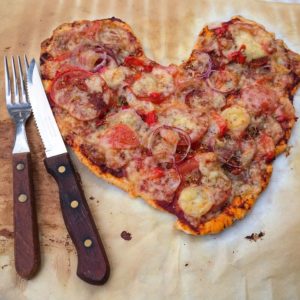 You CAN celebrate Valentine's Day at Gecko Parx in Weston.  Bring your family for a fun evening of jumping, or make it a date with your significant other. You can jump, swing and play and then enjoy a heart shaped pizza and two-for-one wine and sangria specials.  Curious about what this indoor park has to offer? Take a look at the video below.

Looking for more information on Valentine's Day?   Click here.
Guy Bavil, Master of the Mind Live
How does this sound for exciting? Plan to see mentalist Guy Bavil, you and your special someone and your whole family will simply be amazed. Showing at The Broward Center for the Performing Arts, this is a fantastic way to celebrate with your family.  Click here for more details.
Valentine's Day Pizza Class and Dinner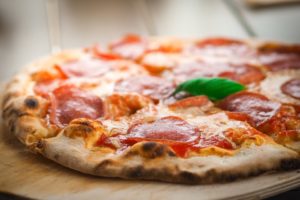 Nothing says Happy Valentine's Day more than a freshly made pizza!  Bring the whole family to Genuine Pizza in the Aventura Mall for a special dinner event. You and the kids will each make your own pizza and enjoy a fun, four course dinner. And, get this, you will leave with a pizza making kit. Click here for details on how to sign up!
Have An Ice Cream Date
While flowers and fancy chocolates may be traditional, nothing says love to kids more than a yummy ice cream treat. Lucky for you, South Florida has some fabulous ice cream shops.  Click here to learn about some of our favorite.
These activities promise to provide an evening fun and family togetherness. Take advantage of the holiday, put away your cell phones and enjoy an evening with the most special people in your life. Enjoy celebrating Valentine's Day with kids!
Happy Valentine's Day
Everyone at The Wilson Real Estate Group is looking forward to celebrating Valentine's Day!  While some of us are planning romantic evenings with our partners, others are definitely looking forward to a family celebration.  On behalf of all of us, we wish you a day filled with happiness and love.
Your real estate agent is the best source of information about the local community and real estate topics. Give The Wilson Group a call today at 954-818-6092 to learn more about local areas, discuss selling a house, or tour available homes for sale.