Check out some of the amazing things to do with kids in South Florida! Since school is out and you have had a couple of weeks to rest; summer is now officially upon us. If your kids are like mine, they are constantly asking "what are we going to do today?" Well, we can help you answer that question. And, you are lucky! There is so much going on it is hard to take advantage of everything. Below we have provided information on great things to do this summer!
Outdoor Activitites in South Florida; Is Nature Your Thing?
If you and your kids love the outdoors and animals, Broward County has so much to offer.  Some of these activities are even free!  Therefore, your family can enjoy nature and maybe even learn a little bit about our State.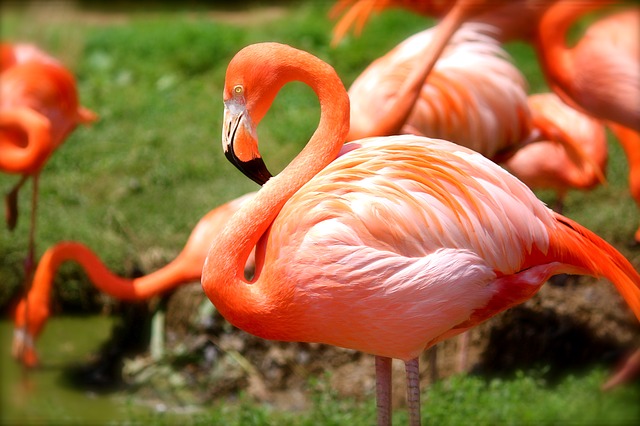 Flamingo Gardens:  Located in Davie, this well-known botanical garden and wildlife sanctuary is a great place to spend the day. First, you can stroll through the main gardens and learn about different plants, trees and flowers native to Florida.  Then, take a walk to the children's garden where your kids can explore in a hands-on environment.  Finally, don't forget to save time to see the wildlife encounter shows and take a tram ride.  The park also hosts special events over the summer.
Sawgrass Nature Center: Every Sunday, the center (located in Coral Springs) presents its series: "Be Kind to Animals".  For a nominal fee ($5 for an adult/$3 for kids) you can learn about an exotic animal, up close.
Anne Kolb Nature Center: This center, which encompasses 1,500 acres, offers free admission on weekdays ($1.50 for visitors six and over on weekends).  Located in Hollywood, it's worth the trip to explore their trails (and see the wildlife), visit their 3,500 gallon aquarium and check out the exhibit hall.
Tradewinds Park:  This large and beautiful park is home to hiking trails, fishing lakes, and horses!  Entry to the park is free during the week (horseback riding is an additional fee) and $1.50/per person on weekends.  Bring a picnic lunch and enjoy everything Tradewinds Park has to offer.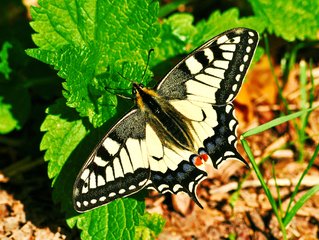 Butterfly World:  Located within Tradewinds Park in Coconut Creek, Butterfly World is truly a special location.  Open seven days a week (except Christmas, Easter and Thanksgiving), this park offers you the opportunity to stroll among beautiful gardens and see tons and tons of butterflies!  Click here for a discount coupon!
Deerfield Island Park:  Bet you never heard of this one!  Accessible by ferry (and only on weekends) this 53 acre nature park is an adventure close to home.  You get to ride a boat and then spend the day walking on trails, kayaking, and picnicking.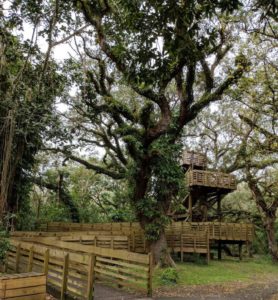 Tree Tops Park:  Even the name sounds "naturey"!  Located in Davie, this park is more than 240 acres in size. There are equestrian trails, nature trails, playgrounds, picnic areas, fishing and more!  This park truly has something for everyone.
Additionally, Broward County is home to countless outdoor parks and recreation centers. Learn more about them here.
Summer Movies for Kids in South Florida
Free and discounted summer kids movies are back!  There are several locations throughout Broward where you can bring your family for screening of one of your favorite films.  Let's face it, Florida summers can be hot – what's better than a nice, air-conditioned movie theater!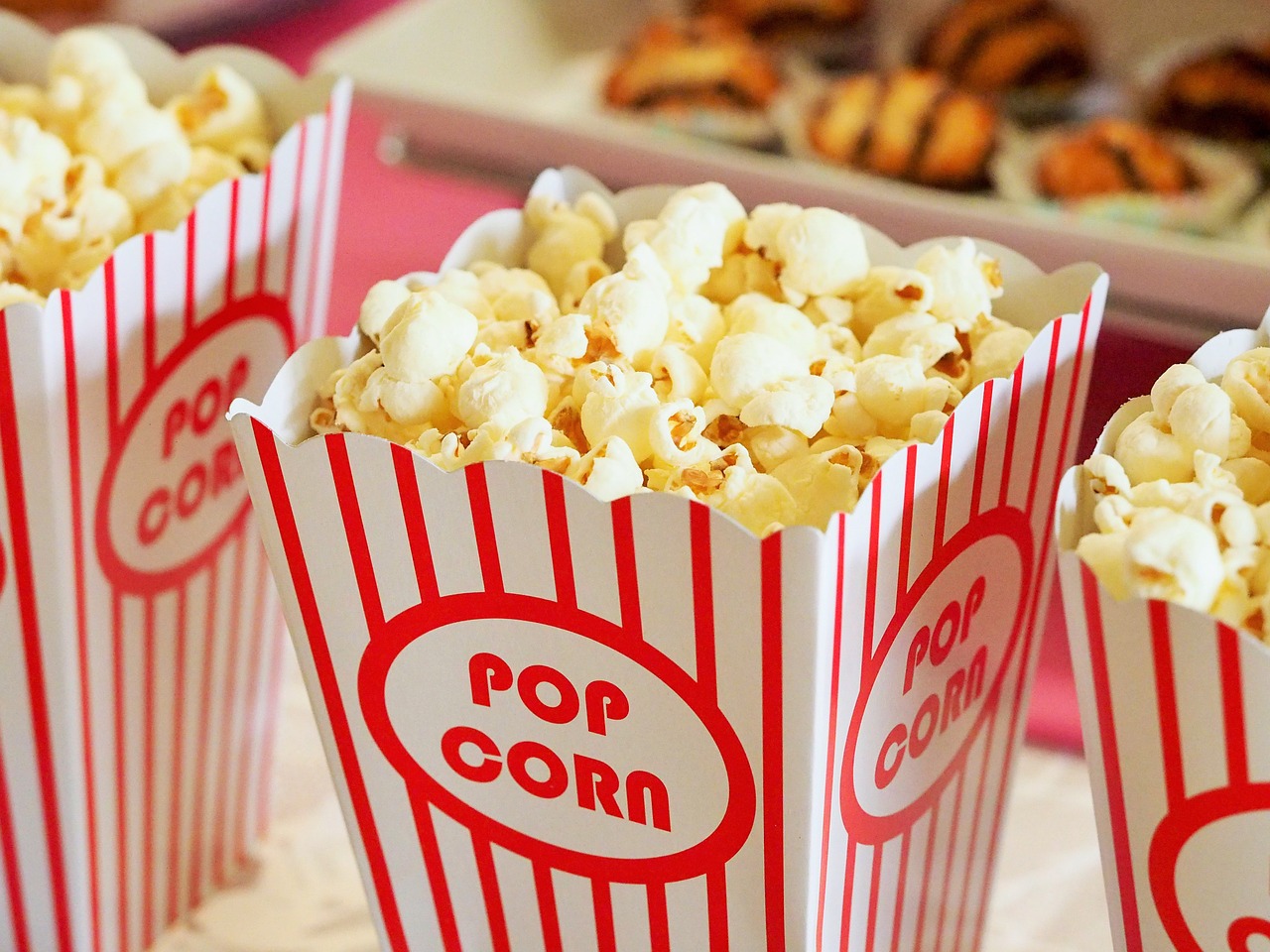 Regal Summer Movie Express:  Regal Theaters offers $1 summer movies in select locations at 10:00am.  First, check out these spots for both G and PG rated films including Trolls!  Local participating theaters include Regal Sawgrass Stadium 23 & IMAX in Sunrise, Regal Broward Stadium 12 & RPX in Plantation, Regal Oakwood Stadium 18 in Hollywood, Regal Westfork Stadium 13 in Pembroke Pines, Regal Cypress Creek Station Stadium 16, 6415 in Fort Lauderdale, and Regal Magnolia Place Stadium 16 in Coral Springs. Then, choose your theater and visit their website for details.  Finally, sit back, relax and enjoy the show!
Paragon Ridge Theater:  Visit the Paragon Ridge Theater in Davie for FREE summer movies! Shown at 10:00am on Tuesdays, Wednesdays and Thursdays.  Because there is no cost,  admission is first come, first serve.  Interested in what is playing?  Click here!
Children's Film Festival:  Presented by the City of Pembroke Pines, this summer long festival takes place at the River of Grass Arts Park in the Susan B. Katz Theater.  Movies are shown on Saturdays at 10:00am (no food or drink permitted) and will include Lego Batman and Peter Rabbit.  Additionally, their flyer provides more details.
Museums for Kids in South Florida
Keeping on the indoor theme, perhaps consider a visit to a local museum?
Museum of Discovery and Science: Located in Fort Lauderale, this children's museum is a great place to spend the day and have fun while learning. Because there are multiple floors and exhibits even include an airboat simulation ride, you can imagine how easy it is to spend the day here. Also, the new science playground is open to visitiors. And, the best news, you can purchase a "Summer Savings Pass" for $58 dollars an adult and $48 dollars per child (plus tax on both). In short, this ticket provides you unlimited visits to four area attractions. This museum, Lion Country Safari (located in Lake Worth), Miami Seaquarium and Zoo Miami. Don't really want to drive, you can even get 50% off Brightline Rail tickets! Obviously, this is a great deal and offers hours of fun and activities throughout the summer.

Young At Art Museum: This perennial favorite is located in Davie and always promises a good time. It is open seven days a week and offers children the opportunity to visit multiple "galleries" and create their own projects. Check out their calendar for special events.
Indoor Sports Activitities for Kids in South Florida
Next, beat the rain and heat, but remain active. Participate in some of these activities!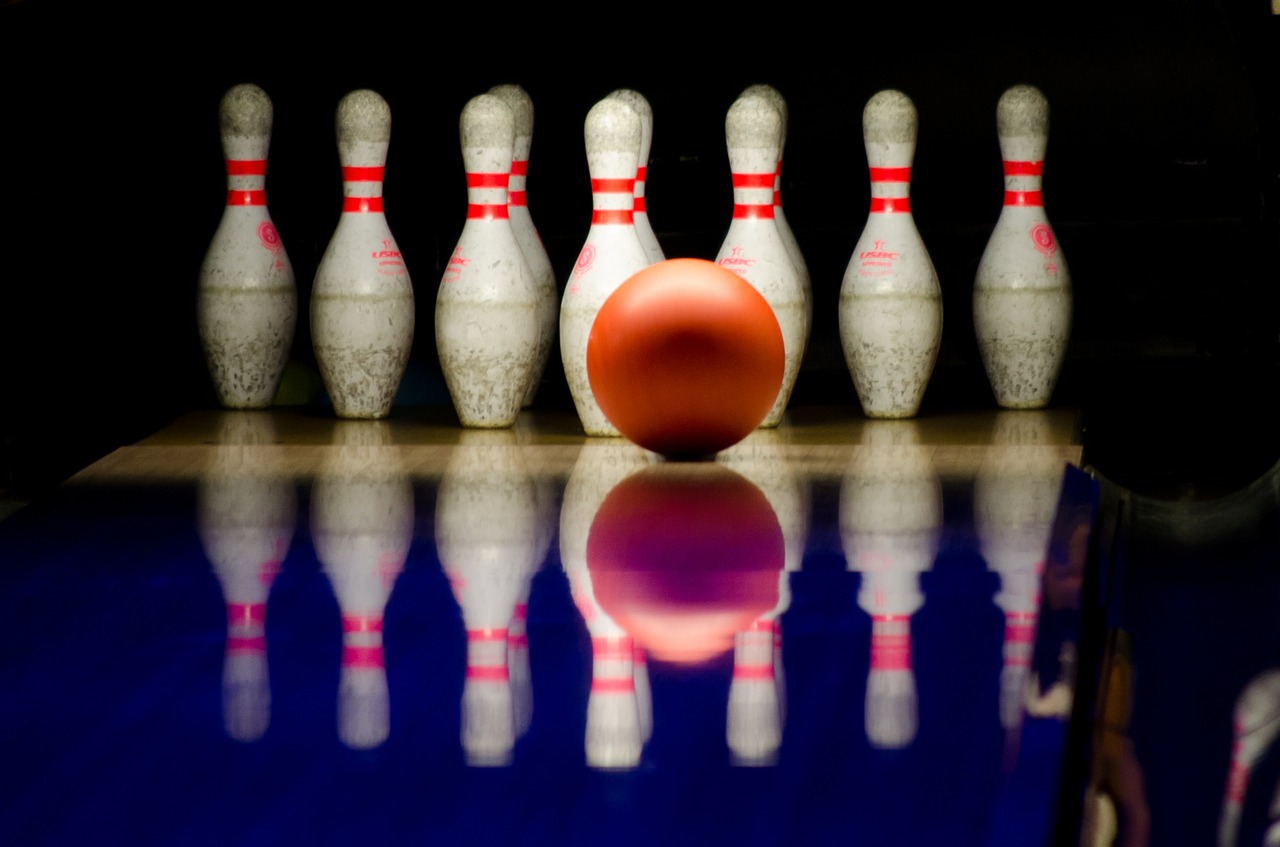 Bowling: Always a favorite, summer bowling gets you out of the heat, can be adapted for children (with those gutter guards) and is so much fun! Furthermore, there are some amazing summer deals that make  bowling super attractive!  First, Bowlero in Davie and Margate offers great summer package. For $34.95 for kids ($49.95) you can bowl three games a day ALL SUMMER LONG! Addtiionally, AMF Pembroke Pines Lanes offers the same deal! Sawgrass Lanes in Tamarac participate in the Kids Bowl Free Program; register your child for two free games EVERY DAY! Finally, Sparez Bowling in Davie is offering a similar deal with registration.
Mini Golf: Monster Mini Golf is all the rage!  Probably because you can play glow in the dark golf under black lights! With locations in Coral Springs and Mirimar, this is convenient to all of us in Broward. Bring your family for lots of fun! But, be prepared for even more fun, there is a big arcade as well!
Go Carts: Visit Xtreme Action Park in Fort Lauderdale for lots of fun under one roof! First, you can roller skate, remember how much fun that used to be?  Also, families can  bowl, ride go carts and even try out a ropes course. Love arcade games? This is your place! In fact, on Wednesdays they offer half price arcade games. Their website includes all of the details.
Trampolines: Looking for an indoor activity that gives your kids the chance to "jump around"? If so, check out one of Broward's super-fun trampoline parks. There are too many of them for us to list, so check out this Yelp review of the best the county has to offer!
Gecko Parkx: Weston is home to this 40,000 square foot indoor action park. You can try your skill on the ninja course, jump on a trampoline, visit the arcade and so much more. Visit their website to learn about all the available activities.
Get Creative – Arts & Crafts Time for Kids in South Florida
Summer is the perfect time to be creative.  Take a look at just a few of the many art "outlets" available in Broward.  And, how is this for a bonus? We have even included a few that are perfect for an adult night out!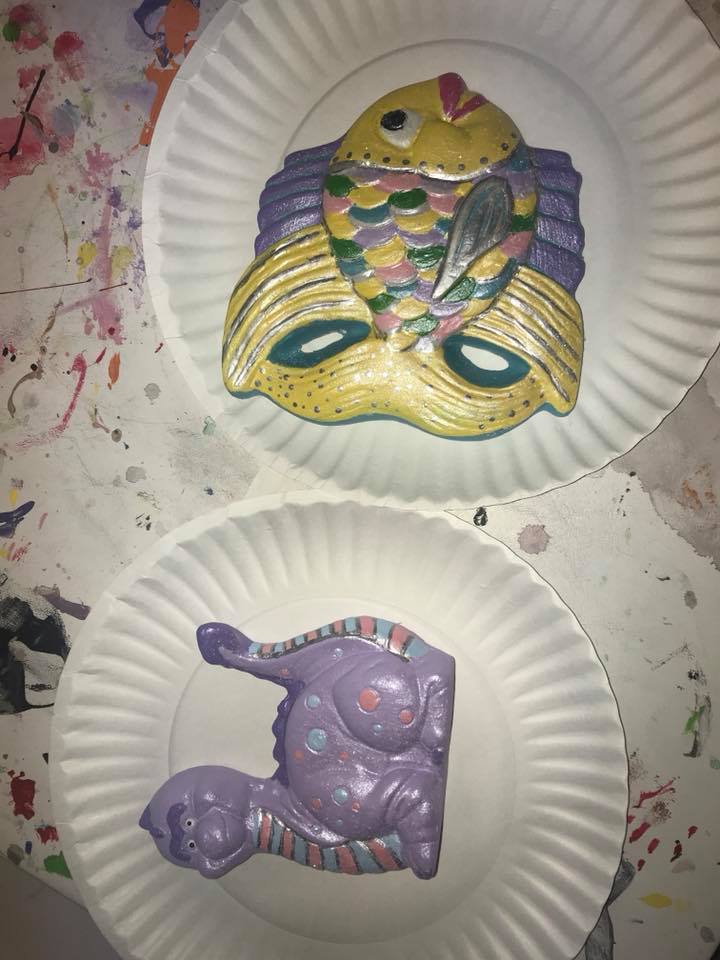 Plaster Carousel: Located in Coral Springs on Sample Road (easily accessible from the Sawgrass Expressway) this plaster painting store has been a fixture in the community for years.  The reason why?  It's simple!  First, you pick your piece (everything from cartoon characters, to animals to letters).  Then you choose your paint (no limit on colors) and you begin. When the project is complete, you bring it to the front where it is sprayed with a glaze and, just wait, glitter spray if you choose!  Finally, the best part, you leave with your project!
Craft It Art Studio: Deerfield Beach is home to this crafters paradise which has been in business since 2013.  Spend some time and paint canvases, pottery, glass, do sand art and more!  Check out their calendar for events and open studio hours.
Michaels Craft Store: With locations throughout Broward, Michaels offers "camp creativity" where you can bring your children over age 3 in for project time. Check out the calendar for the store in  in Davie (or visit their website for a location near you.)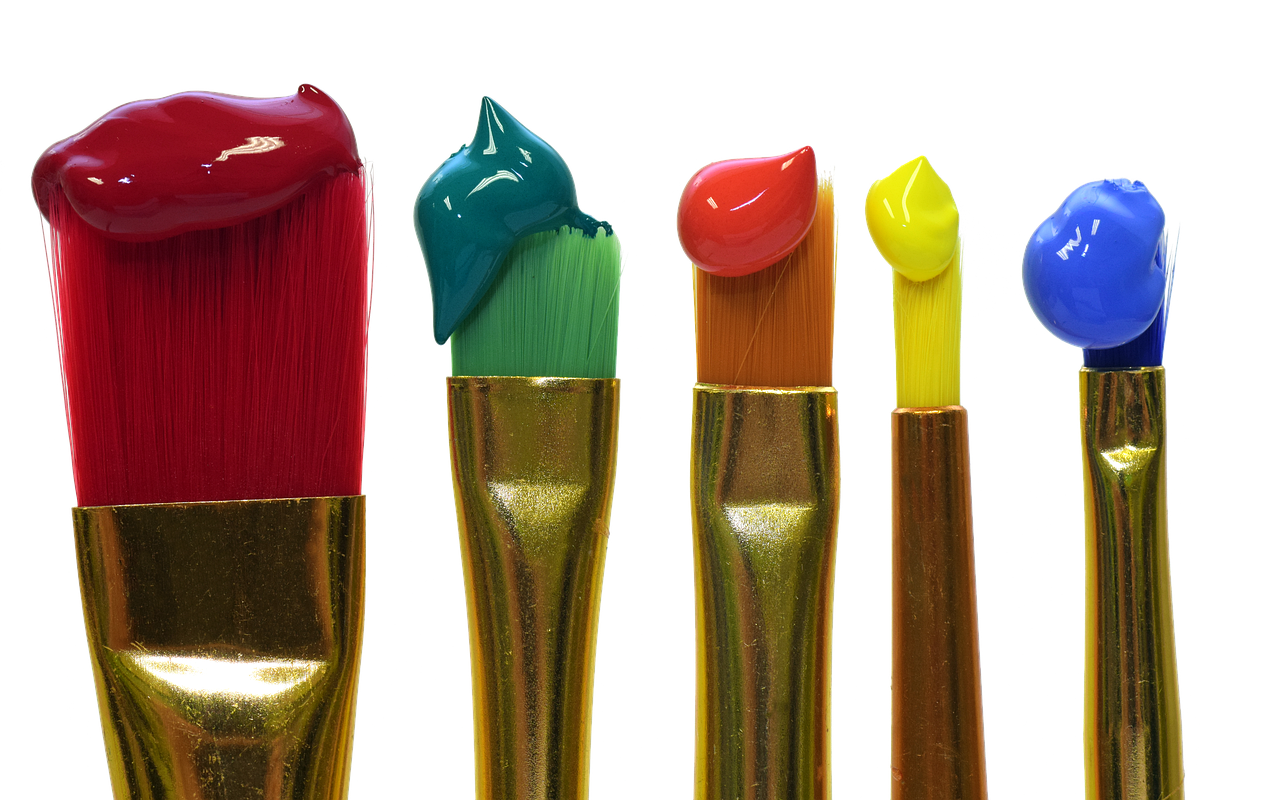 Painting with a Twist: With multiple locations throughout Broward County, this company provides step by step instruction on how to paint, basically, a masterpiece!  Of course, adults will love the wine and painting activities, and each store holds special kids sessions as well.  Check out the calendar for the Plantation location, or look for one closer to you!
Making a Splash – Waterfront Activitites for Kids in South Florida
When you think of South Florida you naturally think of water activities, especially in the summer.  Check out our Memorial Day Weekend  blog which features a list of local  swimming pools and waterparks for some great ways to cool off.  Also, take a look our suggestions below for some other types of water play!
Surfing:  There are a number of "surf schools" locally.  Of course, kids love to be on the water; this is a great time to learn a new skill .  Visit the website of some of these companies and see what they have to offer.  EZride Surf School, Hang Loose Surf School, and Island Water Sports (which offers free surfing and paddle board lessons on Saturday mornings).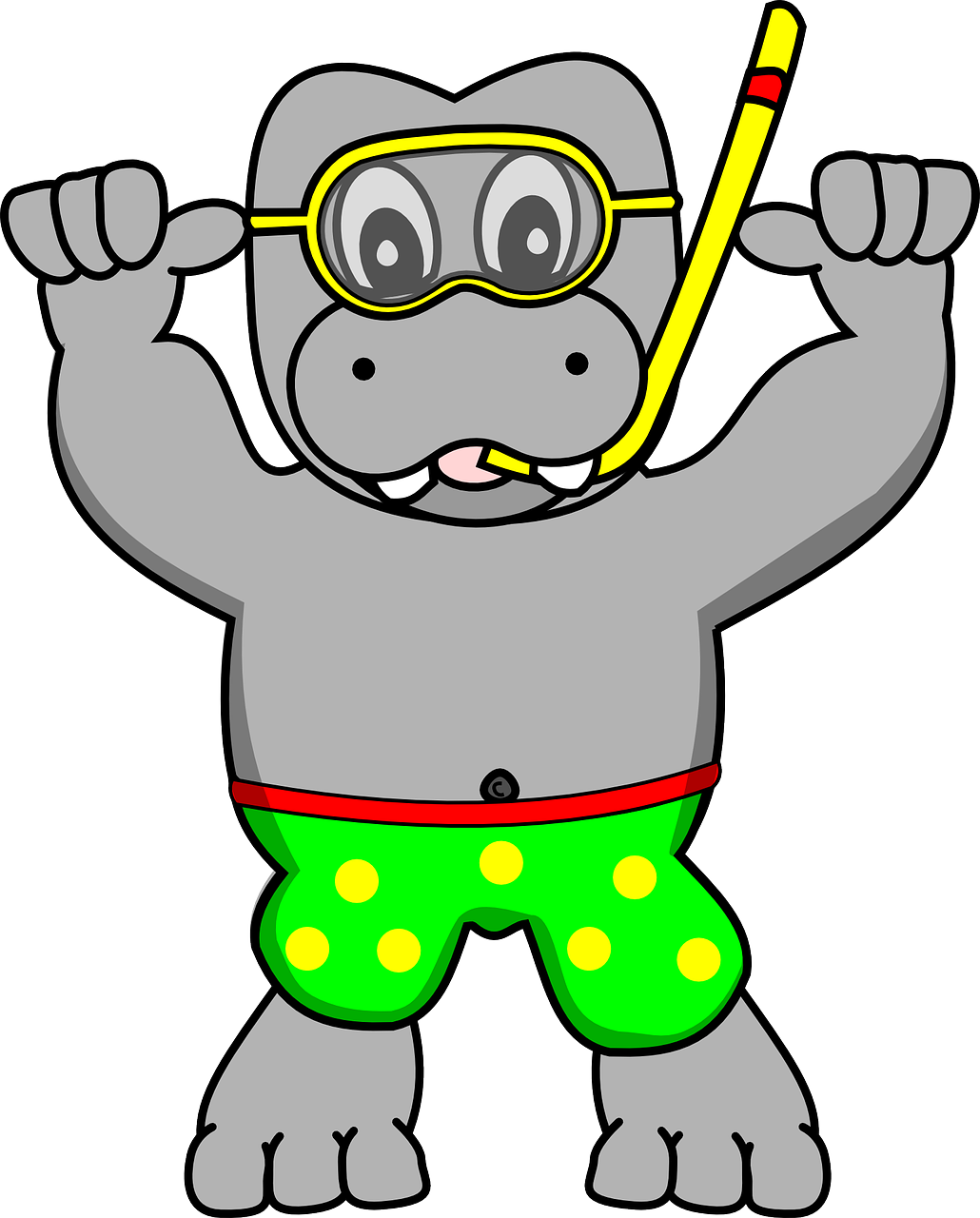 Snorkeling: Funky Fish has been around for years!  You can send your kids to camp for a week at a time or even just plan a day visit. So, take a look at their website and learn more about about kids fun days and learning to snorkel!
Waterskiing: Take advantage of the summer to learn to waterski or wakeboard. LTS Wakeboard and Waterski will teach you how to ski and wakeboard on beautiful Crystal Lake.
Enjoy Your Summer with Your Kids in South Florida
We hope that this information provides you some great ideas for fun with the kids this summer!  After a long school year it's certainly nice to have some time to sit back, relax and just enjoy!  Check back soon as we are working on our 4th of July Fireworks blog; we can't wait to share some of our favorite places to celebrate Independence Day and where you can view some fabulous fireworks.
Your real estate agent is the best source of information about the local community and real estate topics. Give The Wilson Group a call today at 954-818-6092 to learn more about local areas, discuss selling your home, or tour available homes for sale.