It's time to celebrate Thanksgiving in South Florida! So many things come to mind as I look forward to the holiday.  First, of course, is the food!  Which traditional favorites and exciting new dishes will be on your table?  Second is exercise. Something has to counteract that food!  Therefore, South Florida turkey trots are the perfect place to work up an appetite!  Finally, there is service. So many of us are extremely grateful for all we have.  Let's explore how to give back to our communities.
Thanksgiving Dinner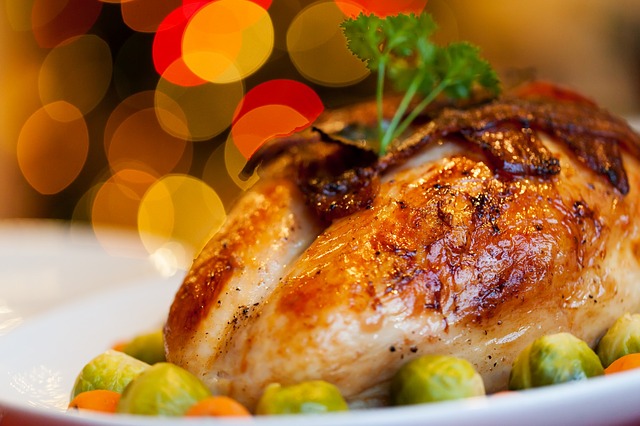 How long does it take to cook a turkey? Does anyone have a delicious sweet potato casserole recipe?  Pie, did someone say pie?  What restaurants are open on Thanksgiving near me?  These are just a few of the questions I have muttered to myself as I watched the Macy's Thanksgiving Day Parade. Take a look at their website and see what's coming https://www.macys.com/social/parade/ .  Also, check out the information below on Thanksgiving day food!
How about that Turkey?
It's not Thanksgiving without a turkey; but boy can it be intimidating to cook. In fact, I've heard a rumor that the http://www.butterball.com/ is one of the busiest websites on Thanksgiving day.  From "how to" cooking advice to coupons, this site provides information on "everything turkey".  Additionally, they have a live chat feature so you can ask experts specific questions.
The sides make the meal!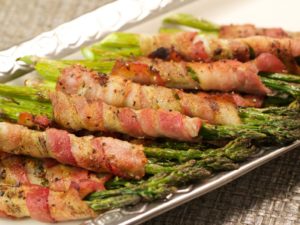 The turkey IS the star of the show.  However, Thanksgiving would not be complete without the "supporting players", the side dishes. Do you stick with the traditional mashed potatoes and green bean casserole? Or, do you branch out and try roasted asparagus with bacon or a grilled brussel sprout salad.  Both the Cooking Channel http://www.cookingchanneltv.com/recipes/photos/thanksgiving-side-dish-recipes and Food Network http://www.foodnetwork.com/thanksgiving/thanksgiving-sides/thanksgiving-side-dish-recipes provide tons of delicious recipes.  Take a look!!
Did you say dessert?
Perhaps my best Thanksgiving dinner advice is "save room for pie"! Nothing screams holiday like pumpkin and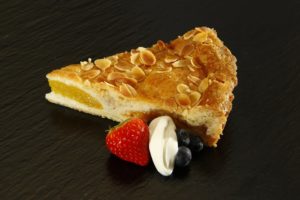 apple.  However, I'm a firm believer in not limiting myself.  Remember, we live in South Florida so why not invite a delicious key lime pie to the table for dessert.  Let me make this one easy for you. Stop by Bob Roth's New River Groves in Davie and pick up one (or a few) of Terry's homemade pies http://newrivergroves.com/terrys-famous-pies.  They offer a variety of choices and they are all delicious!
Maybe you just want to go out.
Cooking for this holiday can be intimidating and time consuming. If the whole dinner prep thing is not up your alley, consider going out! You will have lots of delicious food, no preparation and, best of all, no dishes!  It's not surprising that hotels would be offering delicious Thanksgiving buffets.  First, consider celebrating near the water at the Harbor Beach Marriott; the following link shares details and reservation information https://www.sunny.org/offers/2017-thanksgiving-buffet/3626/ .
Also offering a holiday buffet is the Marriott in Coral Springs.  Take a look at their dinner plan here https://www.sunny.org/offers/thanksgiving-day-buffet-at-marriott-fort-lauderdale-coral-springs/3618/ .  Looking for something a bit more formal?  No problem, The Capital Grille at the Galleria https://www.sunny.org/offers/the-capital-grille-thanksgiving-dinner/3625/  is offering an "elegant and effortless" meal.
Of course there are more restaurants open and serving dinner on Thanksgiving in South Florida.  Just make sure you call and confirm their hours ahead of time.   And remember, a reservation may be a good idea!
Turkey Trot in South Florida
First, you  planned your holiday dinner. Now, think about how good you will feel if you actually manage to exercise!  A turkey trot is the perfect opportunity.  Most noteworthy, these events are usually appropriate for the whole family.  These "races" welcome everyone from the serious runner to a family of walkers.  Also, many also have kids mini races.  Take a look at the two we identified and register your family.  It's the perfect way to start the day!
The Fort Lauderdale Turkey Trot
This event, scheduled for Thursday, November 23rd at 7:30am,  is a tradition in South Florida on Thanksgiving.  Annually over 3,000 people participate in the race along A1A.  This particular event includes a kids dash and even welcomes its runners to come in costume.  For more information visit their website http://turkeytrotftl.com/
The Tamarac Turkey Trot
This holiday staple is celebrating its 37th anniversary!  With a 10k run, 5K run, 5K walk and a half-mile kids fun run, this event has something for everyone.  Scheduled for Thursday, November 27th, the 10K begins at 8:00am with both 5Ks at 8:05.  The kids run begins at 9:15.  Visit their Facebook page for more information https://www.facebook.com/TamaracTurkeyTrot
Places to Volunteer for Thanksgiving in South Florida
Thanksgiving is truly the start of the giving season.  Thanksgiving in South Florida is no exception.  So many of us  have the opportunity to share the holiday with family and friends.  Consequently, we realize how truly lucky we are.  We appreciate all that we have and understand that giving back is an important part of being a responsible member of the community.  So many opportunities exist in the South Florida area.  Take a moment and review our list below; and if you know of additional opportunities please let us know.  We would be happy to share them!
The Harvest Drive
This event, http://www.harvestdriveflorida.com/index.html , is celebrating 25 years of giving back to the community. It is a year long program which educates children on the needs of their community.  Every year, they run a Thanksgiving Food Drive through our local schools.  Check out their website for opportunities to donate and volunteer!
Feeding South Florida
This food bank serves Broward, Dade and Palm Beach Counties. They operate year round serving 25% of the states needy population.  As a result, they are always in need of donations and volunteers.  They welcome your help.  Visit https://feedingsouthflorida.org/about-us/ to learn more about how you can help during the holiday season and throughout the year.
The HOPE (Helping Other People Everyday) Outreach Center
This organization is located in Davie, Florida. They are committed to providing a broad range of services to people facing struggles.   In addition to the programs they run throughout the year, they are conducting a Thanksgiving Food Drive.   Specific details as to donation requests and opportunities to participate are available here http://www.hopeoutreachfl.org/images/thanksgiving2017.pdf  Please consider joining them and making Thanksgiving special for a family in need this year.
In conclusion, I personally am so thankful for my health and my family and friends.  Enjoy the holiday celebrating with yours.
Your real estate agent is the best source of information about the local community and real estate topics. Give The Wilson Group a call today at 954-818-6092 to learn more about local areas, discuss selling a house, or tour available homes for sale.