Have you ever heard that you can use a Saint Joseph Statue to help sell a house? We have, a lot! As real estate agents, of course we believe that highly qualified professionals, with an in-depth knowledge of the markets in which you are looking, who are committed to high quality, personalized service are the best assets to have when selling your home. That said, who are we to turn our noses up at a little extra help? We have heard about the tradition of the Saint Joseph statue for years. Here is what we have learned!
Who is Saint Joseph?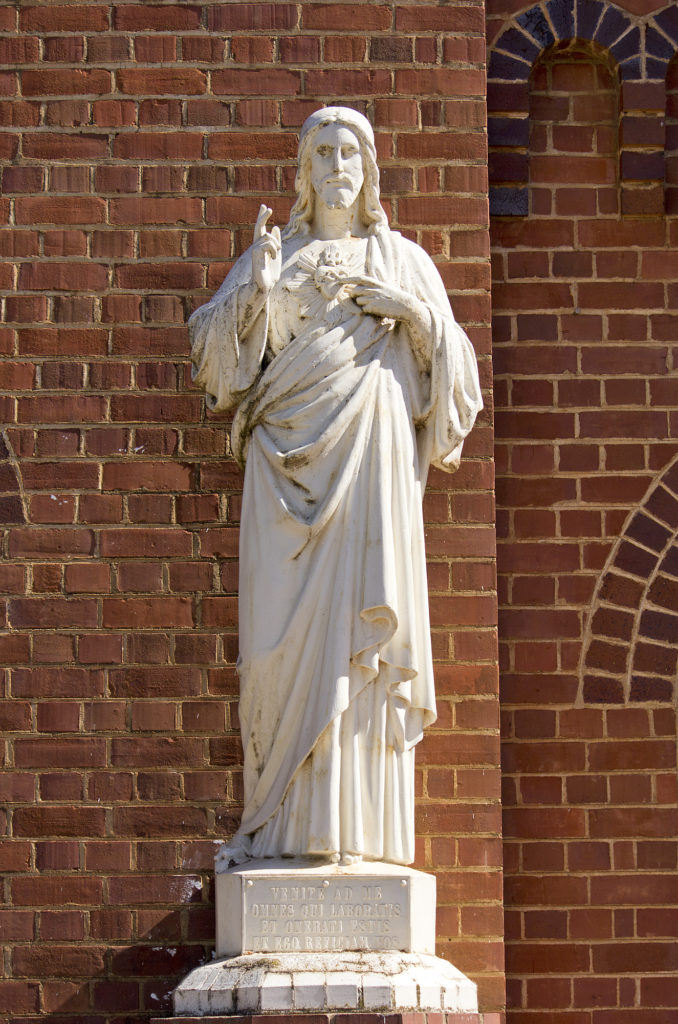 According to the Catholic Church, Saint Joseph is the husband of Mary and the "stepfather" of Jesus Christ. He was a carpenter by trade and is known as the patron saint of many things, including married couples, carpenters and families. Saint Joseph's Day, also known as the Feast of Saint Joseph, is March 19th. This holiday is celebrated in a variety of ways by Catholics around the world. In fact, it is actually a public holiday in Switzerland.  Locally, in South Florida, a large celebration takes place annually in Boca Raton.
Using the Saint Joseph Statue
According to St.Joseph'sStatue.com, the history of burying a Saint Joseph Statue for luck with real estate is hundreds of years old. In fact, in began in Europe where a cloister of nuns believed they needed more land. First, they prayed to Saint Joseph.  Next,  they buried medals of him. Soon after, they received the land they desired; their prayers were answered. As time passed, the tradition evolved from simply burying medals to burying an actual Saint Joseph Statue.
Because we found the history to be interesting, we dug a little deeper. While this tradition seems to have long standing roots, we were curious as to its place in today's society and what the requirements were to bring upon the best possible luck. Also, we wanted to learn about people who have had success selling their homes by burying a Saint Joseph Statue.
St. Joseph Statue and Selling Your House
You may be surprised to learn just how much information is available on the internet regarding how to use a Saint Joseph Statue to sell a house. We certainly were!
First, the history is substantial and people have  shared their stories. Personally, we have read many accounts about those who have buried a Saint Joseph Statue for luck in selling their home and even a story of a new homeowner who found a statue buried in his yard! We imagine the second scenario would be a bit startling for someone who is not familiar with the tradition. So, we continued to research!
Where to Buy A Saint Joseph Home Selling Kit
Obviously, in order to take part in this tradition, you must have a statue of Saint Joseph. Surprisingly, this is simple to obtain as multiple retailers sell them online, including Amazon.com and Catholicsupply.com. If you are interested in obtaining a complimentary Saint Joseph Statue, click here.
Selling Your Home with a Little Help from Saint Joseph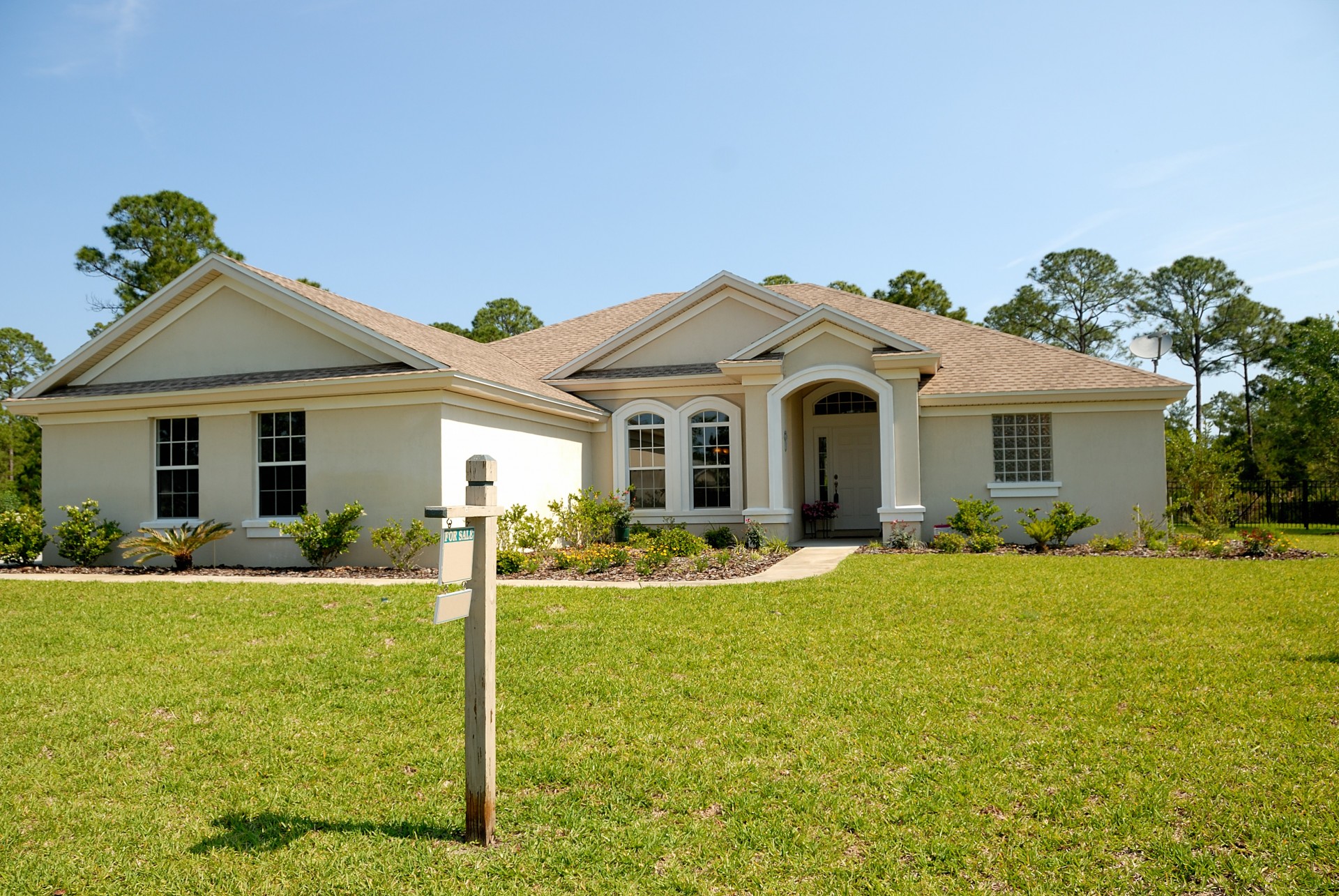 Assuming you want the added luck from Saint Joseph, you must do more than simply purchase a statue. That said, having done some research, the following general instructions seem to be common among the accounts we have read.
First, you must bury the statue. Of course, you will ask "how should I bury St. Joseph to sell a house?".  The answer is simple. Bury him outside of your home, in the front yard. Some people suggest burying it near the "for sale" sign, if you have one, or close to the road if not.  However, we also saw some information suggesting we locate Saint Joseph in the back lawn, near a flowerbed if possible.  That said, the majority of sources seemed to indicate the front of the house is best. (Perhaps consider wrapping your Saint Joseph Statue in a bag or towel; this new home underground is temporary!)
Second, the positioning of the statue is critical.  It should be buried upside down, facing your home.
Then, after the statue is buried, it is suggested to recite a prayer to Saint Joseph for selling your house (there are several that can apply. The video below shares one.
Finally, once your house is sold, you may unearth the statue to take it with you to your new home.  Place him prominently in the eye of visitors and remember to share your story with family and friends.
Selling an Apartment or Condominium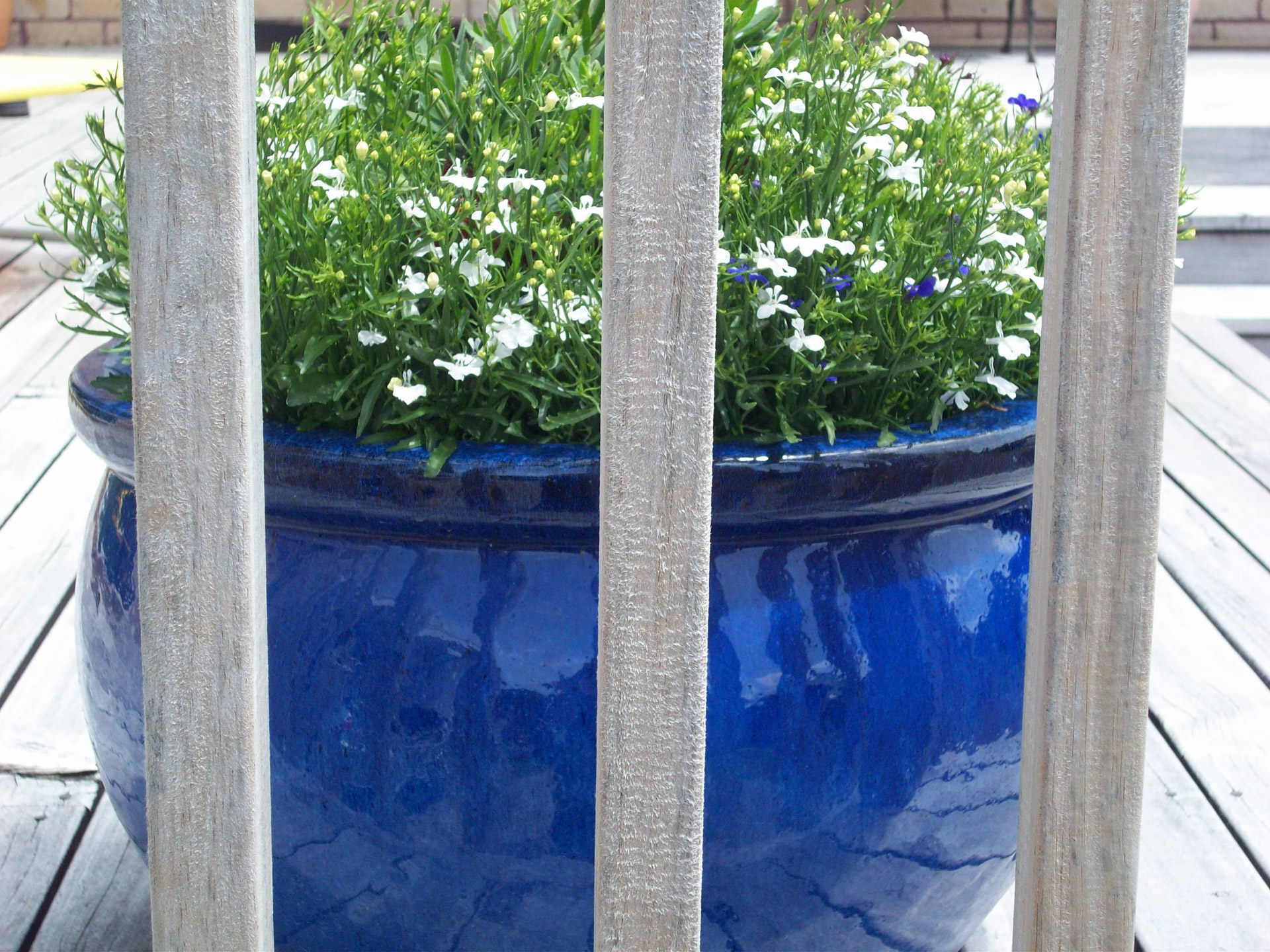 What should you do, you may ask, if you are trying to sell an apartment or condo? Well, we found an answer to that as well. Residents of condos or apartments can bury the statue in a flower pot. Some even believe that simply placing him in your front window would suffice.
Tips to Sell Your Home Quickly
After looking into the story of the St. Joseph Statue carefully, we are certain of one thing; it absolutely cannot hurt! So, if this tradition aligns with your beliefs; or if you just want to do everything you can for a little bit of luck, we encourage you to move forward with this ritual. That said, if your house is on the market, there are other things you can do to help hasten the sale.
10 Tips to Selling Your Home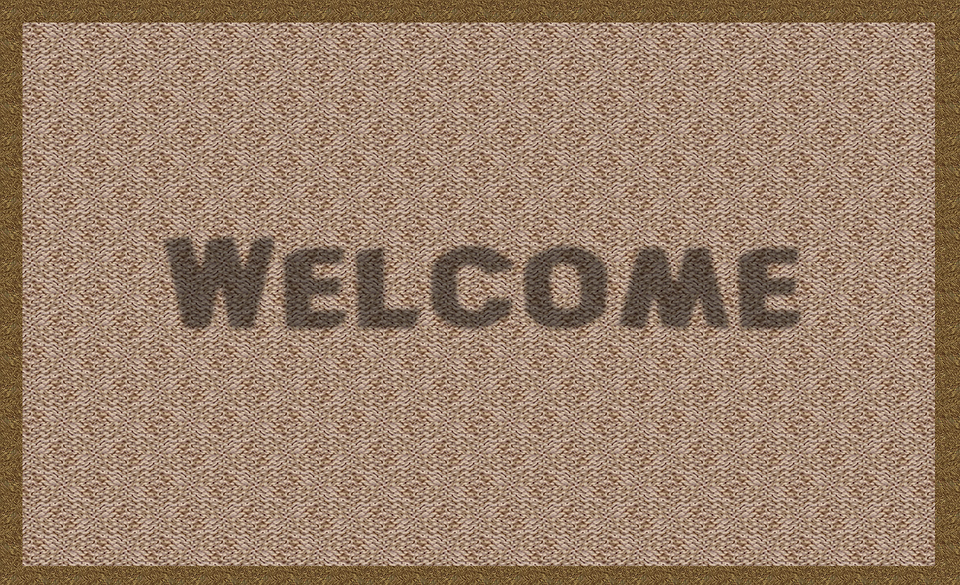 1. Focus on curb appeal. First, make sure your landscaping is neat and your front porch or entry way is clean and attractive. Perhaps invest in a new welcome mat or a lovely outdoor plant or flowerpot. Next, remove all shoes, sports equipment and umbrellas! Remember, your goal is to make the front of the house fresh and inviting.  As we all know, first impressions are critical!
2. Remove Clutter.  We understand that you are still living in your home; but it will show much better if your mail isn't on the counter tops, if your laundry room isn't filled with baskets of clothes (even clean ones) and if your bathroom counters don't have your cosmetics and prescriptions in full view. So, gather your things and put them away, neatly, out of site!
3. Organize the Closets and Garage.  Yes, this means empty them — not completely; but move some stuff out.  Remember, when selling a house, potential storage is key factor important to many buyers. After all, nothing makes a house look like it has LESS storage than closets and garages filled to capacity. Please, allow the prospective buyers to appreciate all that your home has to offer; even it it means relocating some clothing and garage items while the house is on the market.  Consider this, maybe you can beg a favor from a friend (and use their garage to hold your belongings) or even rent a small storage space until your house is sold.
4. Clean your Windows. Dirty windows limit natural light!  By cleaning both the interior and exterior of your windows, and opening your blinds and curtains, you will increase the amount of light in the house. Remember, homes that feel airy with lots of natural light are extremely desirable!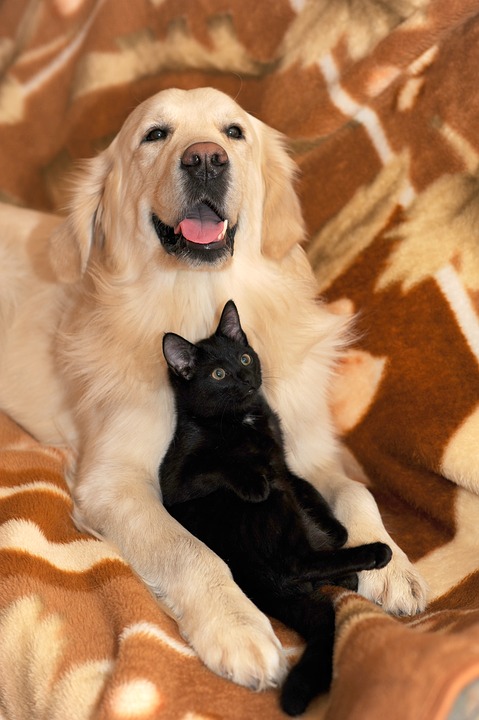 5. Relocate your Pets.  While you may just LOVE puppies, not everyone does.  In fact, some people are downright terrified of them. Take advantage of your house being shown to take your dog to one of the local dog parks for the day! And note, this goes for cats too.  To be honest, pets really don't help sell your house.  Please, make sure all crates, cages, beds and pet toys are away, out of site.
6. Clean your Home.  We mean REALLY clean your house, not the "spray some ammonia and quick-mop" type clean — deep clean!  Not surprisingly, potential buyers look under beds, in cabinets, and behind sofas. So, make sure your house is spotless (sparkling sinks and bathrooms, clean and empty dishwashers and laundry machines, etc.).  Also, take this opportunity to organize your cabinets.  There is something so attractive when everything has a place.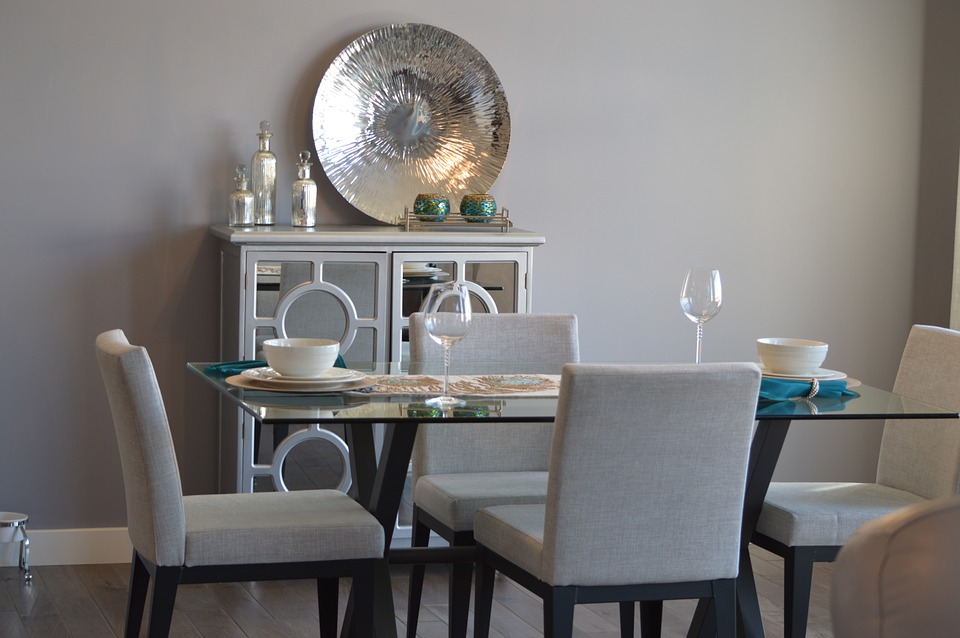 7.Set your Table.  Make your home look functional. Display your good china! Think about visiting a furniture store; the kitchen and dining tables are always set and have lovely centerpieces.  Realistically, buyers want to be able to appreciate functionality – this helps!
8. Stage Your Yard.  Backyards help sell houses. First, carefully arrange your outdoor table and chairs. Then, if you have a pool, confirm that it is sparkling clean! Don't forget, store your pool toys; don't leave them floating! Double check to make sure all gates are operational as well.  Buyers want to be able to envision themselves in the home — backyards evoke a sense of fun and family time!
9. Remove Personal Items. This advice applies particularly to fixtures you may want to take with you. A friend of ours shared the story of when she sold her townhome.  While she was out,  a buyer made a full-price cash offer on her house; but insisted that she and her husband include the living room couch. Much to her dismay, her husband said yes (turns out, she loved that couch)!  In his defense, it was simply a couch, and in his mind (and realistically) very replaceable. However, imagine if the buyer wanted the hand crocheted curtains in her daughter's room, the ones her grandmother made that had hung in her room as a child.  Wouldn't you hate to have a deal fall through for something like that?  Here's the takeaway; if it's sentimental and important, it's time to remove it!
10. Repair, repair, repair! Before you open your home to prospective buyers, make sure your house is in good condition. Do your your cabinets all have knobs?  And, do they match?  Also, check to see that your faucets don't leak and your door knobs are not loose. Finally, patch that hole in the wall, and oil your sliding glass doors so they don't squeak!  These "fixes" are inexpensive and can go a long way in making your home more marketable.
Selling Your House
Obviously, there is a lot you can do to make your home sell quickly. Whether you bury a St. Joseph's statue, correctly stage your rooms, and price your house correctly, the assistance of a qualified, proven successful real estate agent can help the process move forward smoothly. Strongly consider employing their help in this major life decision.
Your real estate agent is the best source of information about the local community and real estate topics. Give The Wilson Group a call today at 954-818-6092 to learn more about local areas, discuss selling your home, or tour available homes for sale.