Get To Know The Wilson Group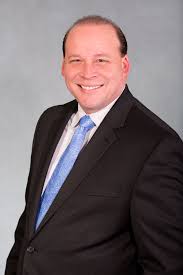 We understand that buying or selling a home is more than just a transaction: it's a life-changing experience. That's why our team of highly-seasoned real estate professionals is dedicated to providing exceptional, personalized service for all of our clients. We take great pride in the relationships we build and always work relentlessly on the client's behalf to help them achieve their real estate goals.
Our team of experts represents the best and brightest in the industry, and we're always striving to lead the field in research, innovation, and consumer education. Today's buyers and sellers need a trusted resource that can guide them through the complex world of real estate. With our extensive knowledge and commitment to providing only the best and most timely information to our clients, we are your go-to source for real estate industry insight and advice.
Very impressed and happy to work with Kati.
April 13, 2018
Thank you Kati. I have to say I have worked with a lot of realtors but you are the best most organized person and you have a great team. Very impressed and happy to work with you.
Troy truly listen to & cares about his clients.
June 23, 2017
Bought a home in 2017 in Pennsuco, Miami Lakes, FL 33018. Troy truly listen to & cares about his clients. He found me exactly what I wanted and was there for me every step of the way!! I explained that I need to find a home near as many expressways as possible & that I … Continued
I truly enjoyed working with Troy and would highly recommend him. From setting up appointments and honestly in pricing your home for a sale.
June 23, 2017
Sold a Townhouse home in 2016 for approximately $225K in Davie, FL. I truly enjoyed working with Troy and would highly recommend him. From setting up appointments and honestly in pricing your home for a sale. Told us about homestead and portability which we knew nothing about. Made sure photos of the home we professionally … Continued
Featured Articles and Posts