Today's internet access makes seeing homes that are on the market easier than ever before. Without leaving the comfort of your living room, you can check out the inside of homes across the nation. Consider that for a moment. That's right. Your home is going to be listed alongside other homes with similar features. Now, consider that you get one chance to make an impression that makes a buyer interested enough in your home to want to see more. It's easy to see the importance of staging.
How do I build curb appeal?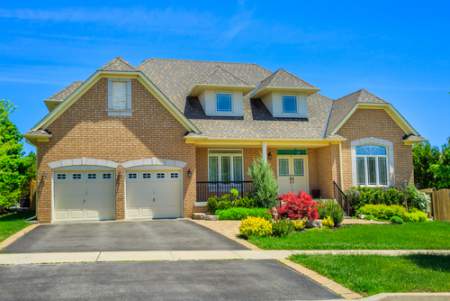 Start outside and build curb appeal. Before a buyer pulls into the driveway of your property, they've already formed an opinion based on what they see. This is an important opportunity to make a big, wonderful impression that pulls them in and makes them want to explore the inside of your home.
The lawn should be maintained and free of debris. Consider painting the door a fresh, vibrant color to create interest. Place a seasonal plant near the entrance. Remove excessive decorations from the yard. While you may love the flock of flamingos, potential buyers may see them as bothersome. Place your outdoor furniture in conversational settings.
Is it true that kitchens sell homes?
Remember how much attention you paid to the kitchen when you were buying the home. Kitchens are meeting and gathering places for many households, so you want to take special care when staging this room. Potential buyers are looking for open spaces with appliances that suit their needs. Ask your real estate agent if there is a need to upgrade appliances or do some renovations to improve the home's value and appeal.
People open drawers and cabinets. Keep your kitchen cabinets and pantry organized and clean. Organizing your canned goods and boxes by size, color, and use is a great way to create an impressive kitchen. Buyers understand that if you take care of the small things, like organizing cabinets, you likely take good care of the rest of the home. Keep the kitchen neutral and use pops of color as accent. Remove refrigerator magnets, artwork, and photos.
Your real estate agent is the best source of information about the local community and real estate topics. Give The Wilson Group a call today at 954-818-6092 to learn more about local areas, discuss selling a house, or tour available homes for sale.
How can I stage the bathroom?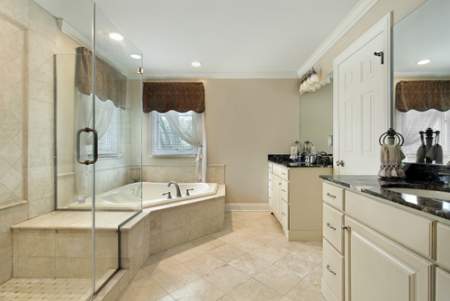 Bathrooms get a great deal of attention, too. While you don't want to overwhelm the senses by doing too much to a bathroom, there are things you can do to make it appealing. Remove hampers and large trash cans. These can make the space seem smaller and create unpleasant odors.
As with the kitchen, it's best to keep colors neutral and use pops of colors in things like hand towels and soaps. Remove all personal care items from the countertops. Secure medications and first aid items in another room, preferably in a locked box. Replace the shower curtain and add fresh towels. A simple, but sometimes overlooked, staging element is to make sure the lighting in the bathroom is bright. Proper lighting maximizes the space and gives the room an open feel.
What about staging living rooms?
Potential buyers want to see themselves living in the home, but that can be difficult when they are surrounded by your possessions. Remove all personal photos, collections, and anything that could be controversial. Keep the room open, neutral, and inviting to a broad range of potential buyers.
Arrange living room furniture so that it's away from the walls. Remove oversized furniture that makes the room look smaller. Maximize the lighting in the room by making sure windows are clean and not obstructed by furniture on the inside or excessive shrubbery on the outside. If you have bookshelves in the living room, keep in mind that you don't need to have every shelf filled with books or décor. Leaving room on the shelves creates an impression of space and is appealing. Choose which pieces you want to show as décor on the shelves carefully.
How do I keep things show ready?
One of the biggest challenges during the sale of a home is keeping it ready for visitors. You live in this space, and it's sometimes difficult to keep everything looking like a showcase. Create a plan for spot cleaning and picking up things like toys on a regular basis. If you have small children, create a fun game out of clean-up time. Encourage household members to pick up one thing that doesn't belong in the room and put it where it goes each time they leave a room. While you'll be notified when a showing or open house is going to happen, it's less stressful to have an ongoing plan to keep things looking staged.