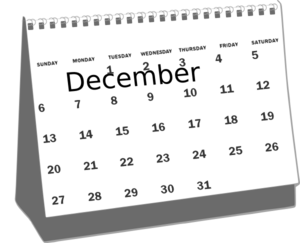 What can you do with your kids in Fort Lauderdale?  Now is the perfect time to decide.  We are counting down the days until winter break! The last day of school (for those of with kids in Broward Schools) is December 22nd.  Then, we have two weeks free! Imagine this: no waking up early, no making lunches and best of all, no homework!
While right now all of those things are enough to make us smile; Christmas Day will pass and we will be looking for family activities to entertain our kids.  We live in South Florida with the most beautiful weather and so many things to do.  How lucky are we? Because the holidays are often an expensive time of year, we have put together a list of free things do with kids in  Fort Lauderdale and the nearby area, as well as some special things on which to splurge.
Free Things to Do With Kids in South Florida
First, check out our list below.  It contain some suggestions of free activities for your family this winter break.  This year, the kids are off from school for two full weeks.  It can be expensive and overwhelming to keep everyone happy and entertained.  Most noteworthy, these ideas are virtually cost free (save for travel and meals, if you are incorporating them into your activity).  Enjoy!
The Beach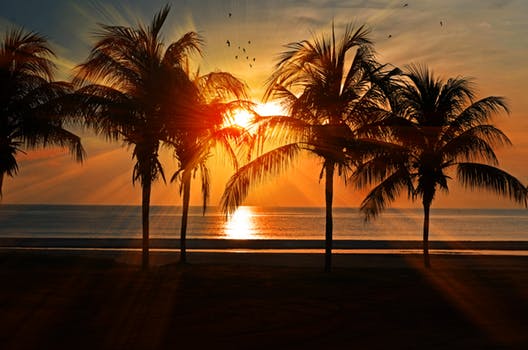 Pack a picnic lunch, grab some towels and head off to the beach!  You can head down to Fort Lauderdale beach, the well-known vacation destination.  It promises to be crowded, but fun!  Or, consider Hollywood Beach. You can stroll down the broadwalk and enjoy all the city has to offer!  There are so many more beaches you can visit; each seems to have its own personality and amenities.
Parks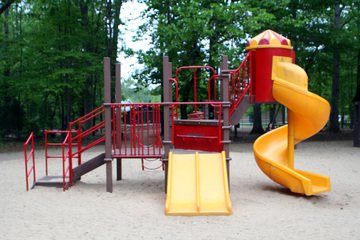 There are local parks in every town in Broward County. Some of our favorites include Plantation Woods Park located near the Plantation Baptist Church.  Complete with several play structures, this park even has a splash pad.  It's a great place for young children.  Consider visiting Markham Park in Sunrise.  This is a large park with so much to do. There are playgrounds, mountain bike trails and even a dog park!  If you happen to be out east and have small children, consider a visit to the Freidt Family Park.  Located in Lauderdale-by-the-Sea, this family park is fenced-in and is located a short ride from restaurants and ice cream. Well known for its nature trails, Tree Tops Park in Davie is a local favorite.  Equestrian trails, playgrounds and plenty of picnic areas make this an idea location for a fun-filled afternoon.  Of course, Broward County has even more parks, too many to for us to list individually.  Click here for information on  the parks you may want to visit.
Broward County Library System
Across the county there are a number of libraries, many of which are hosting children's activities throughout the school break.  Visit their webpage and click on the calendar for a full listing of events.  From story times to movies the events are simply to numerous to list; something should definitely fit into your schedule!
Barnes & Noble

Visit the bookstore!  Barnes & Nobel has tons of books and toys and lots of places to sit down and read.  It is a fabulous place to spend an hour or two with your kids.  And, they also have special events. The Pembroke Pines location is holding two holiday story times. Click here to learn more!
Other Things To Do
Flamingo Gardens
Located in Davie, Florida, Flamingo Gardens is always a fun way to spend the day.  In addition to special holiday celebrations, the destination is fun any day of the year. For 90 years, this botanical garden and wildlife sanctuary has been a wonderful location to celebrate nature.  Visit their website to learn more about the admissions, attractions and hours of operation.
Young At Art
Also in Davie, this children's museum offers a diverse range of creative activities for kids of all ages.  Open seven days a week, the museum has both exhibits and classes (and even hosts birthday parties).  Visit them here to learn all about what your family can do!
Everglades Holiday Park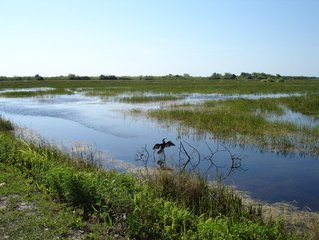 Have you ever visited the Everglades?  Taken an air boat ride?  So many of us "Floridians" never have!  But, now you can. The weather this time of year is beautiful. Consider visiting Everglades Holiday Park for a fantastic adventure. Check out their website and learn more about their activities.
Butterfly World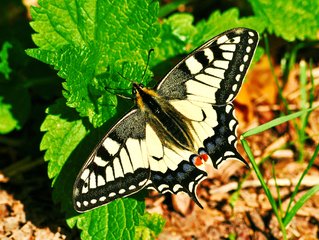 Right in the center of Tradewinds Park in Coconut Creek lies Butterfly World, a park including three acres of butterflies and aviaries.  It's a beautiful place to visit and to learn about preserving nature and wildlife.  Better yet, they even have an online coupon.  Click here for it and to learn more about their hours and operations.
Day Trip Ideas
Want to get away, but not really away?  Consider some of these options in nearby Miami. The city is nothing if not a destination and there is so much to do,  even for kids!  Even better, there is a mix of both free activities and those that require a fee for admissions; there is something in Miami for everyone.
Crandon Park Beach
Visit this beautiful location on Key Biscayne.  Bring your blanket and a cooler and plan to spend the day.  There is so much to see! Explore the ecosystems, play sand volleyball or just relax and enjoy the beautiful weather.  Visit the website for more information.
Wynwood
Spend the day enjoying the fabulous art and culture in Miami's Wynwood District.  The fabulous murals make great backdrop for family photos.  Take the drive and appreciate some amazing art.  You can even stop and grab some lunch while you're there.
Lincoln Road and South Beach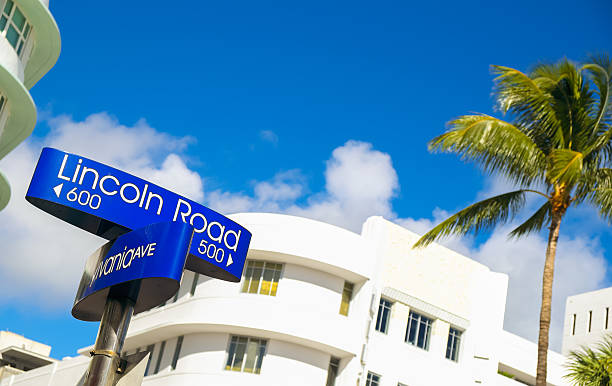 It's vacation time, so it's bound to be crowded — but consider a day trip to South Beach.  You can spend some time on the beach and people watch, and then window shop on Lincoln Road.  There is so much to see and you can feel the excitement in the air!
More Miami Fun For Kids
Additionally, Miami is also home to the Zoo Miami, Jungle Island, and the Miami Children's Museum.  All provide fun and exciting activities.  Visit each by clicking the link and choose which experience is best for your family.
Kids in Fort Lauderdale: Relax and Enjoy
The above article provides information on some of our favorite family activities and destinations; but by no means is this list comprehensive.  That's one of the primary benefits of living in South Florida, there is simply so much to do – for everyone.  The Wilson Group is intimately familiar with South Florida and all that his has to offer.  As always, we are happy to answer any questions you may have about the area.
Your real estate agent is the best source of information about the local community and real estate topics. Give The Wilson Group a call today at 954-818-6092 to learn more about local areas, discuss selling your home, or tour available homes for sale.