Can you believe Halloween is almost here? If you're anything like me, you want to take advantage of all of the Fort Lauderdale area's Halloween events. Check out our lists below for some ideas! Don't forget to click the links below each activity to get more information on the locations and learn of any changes in details.
SOUTH FLORIDA (BROWARD) PUMPKIN PATCHES
(other activities on this page may also include a pumpkin patch)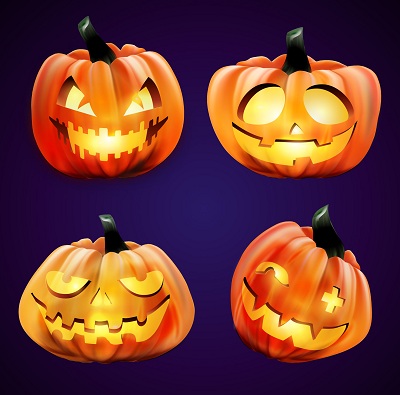 You can't have Halloween without a pumpkin. You can paint it, carve it (click this link for some fun carving stencils http://www.pumpkinpile.com/index.html ) or simply place it on your front porch.  Below we've listed some Fort Lauderdale area pumpkin patches. Don't forget your camera!!
First Presbyterian Church of Hollywood Pumpkin Patch (open daily, 10am – 7pm, Friday, October 20th is their Fall Festival)
Visit and select a pumpkin for your family.
First Presbyterian Church, 1630 Hollywood Blvd., Hollywood (954-922-8558) http://firstpreshlwdfl.org/the-pumpkin-p/
Halloween Happenings (October 28, 2017, 1:00-5:00pm, small fee for some activities)
Visit the pumpkin patch and haunted house. Jump in the bounce houses, explore the petting farm, and hop on a hayride.  We have a costume contest and food vendors, too.   Children's costume contest begins at 4:00 pm for ages up to 12 years old. Awards will be given for spookiest, cutest and most original costumes.
Robbins Lodge Open Space Preserve 4005 Hiatus Road, Davie (954-797-1181)
http://members.davie-coopercity.org/events/details/town-of-davie-halloween-happenings-3308
Flamingo Road Nursery Harvest Festival and Pumpkin Patch (Daily through October 31st, 8am-6pm, some activities have a cost associated with them)
Visit our pumpkin patch.  Also join us for a variety of children's activities including crafts and hayrides.
Flamingo Road Nursery 1655 Flamingo Road, Davie (954 -476-7878) http://flamingoroadnursery.com/
TRICK-OR-TREATING IN SOUTH FLORIDA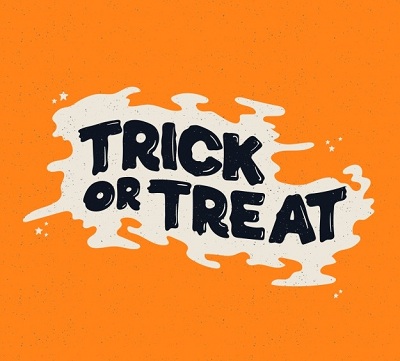 Let's face it, Halloween is practically synonymous with trick-or-treating and a bag full of sweet treats.  When those fun-sized candy bars and candy corn appear in stores, my mouth starts to water!  Door-to-door trick or treating in your home neighborhood is so much fun, but there are other opportunities as well.  Check them out!
The Shops at Pembroke Gardens (October 21st, 2-4pm) Join us for mall-wide trick-or-treating, character selfies, kids crafts and a pumpkin patch.
The Shops at Pembroke Gardens 527 SW 145th Terrace, Pembroke Pines (954-450-1580)
Trick-or-Treat Through the Trees (October 27 & 28, 6-9 pm, ages 3-10,   $5 per child, preregistration suggested but not required.)
Halloween games, activities and crafts.  Trick-or-treat through the forest.
Long Key Natural Area and Nature Center 3501 S.W. 130th Ave., Davie (954-357-8797)
http://browardfamilylife.com/event/trick-or-treat-through-the-trees.html
2017 Halloween Spooktacular (presented by Joe Di Maggio Children's Hospital (October 31st, 5-9pm)
Join us for a costume parade, trick-or-treating and a live show.
Weston Town Center 1675 Market Street, Weston
http://westontowncenter.net/2017/09/15/halloween-event-weston-town-center/
FAMILY HALLOWEEN EVENTS AND COSTUME CONTESTS IN SOUTH BROWARD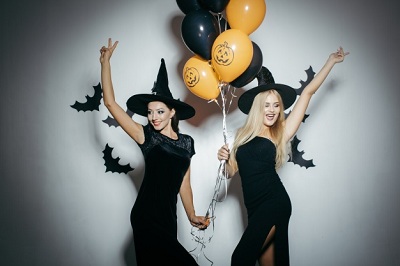 Costume contests, hayrides and festivals complete the Halloween season.  Gather your family and check out some of these innovative and interesting activities.
Harvest Festival at Flamingo Gardens (Oct. 21 & 22, 28 & 29, 9:30am to 4:00pm, admission is $19.95 ages 12 and up/ $12.95 ages 3-11. Children 2 and under, as well as members of Flamingo Gardens, enter free. Narrated Tram Tour is included.)  Activities include hayrides (10am to 4pm), a pumpkin patch and decorating station, theme costume contests, scarecrows throughout the gardens, bounce houses, live character interactions, DJ Digital Anarchy spinning your favorite songs, games, and fall crafts and activities for the whole family. Each weekend features a special theme.
Flamingo Gardens, 3750 S. Flamingo Road, Davie (954-473-2955) http://www.flamingogardens.org/events.html
October 21 & 22- Superheroes Weekend.Ironman will be here!  Stop by meet him and many other superheroes!   There will be contests and games as well.
October 29 & 30- Halloween Story Time Weekend.Participate in story time, see a haunted house, visit Professor Feeney's Cabinet of Curiosities, and go trick-or-treating.
Is it Haunted? (October 27th 7 PM – 9 PM, last entry into the museum is 8:15pm, $10 per person, limited availability) Explore the 1918 Davie School, 1912 Viele House & Pioneer Home by flashlight!  Fun event for the family!
Old Davie Historical Museum, 6650 Griffin Road, Davie (954-797-1044)
http://www.olddavieschool.org/event/is-it-haunted/  
Costume Contest and Goodie Gathering (October 28th 10:00am –noon, no charge) Contest Times:  Ages 1 under/10:10, 2 years/10:20, 3 years/10:30, pre-k/10:40, Kindergarten/10:50, 1st/11:00, 2nd /11:10, 3rd/11:20, 4th/11:30, 5th/11:40, Middle School/11:45.  Arrive 5 minutes early to receive a contest number.  All children must be accompanied by an adult.
Cooper City Plaza Shopping Center 9900 Griffin Road, Cooper City (954- 434-4300 #233)
http://www.coopercityfl.org/index.asp?SEC=287A8E28-E35A-4CF0-9080-D42F2D473410&DE=06981D68-B99A-4FE7-8667-C2326AF6EFA2&Type=B_BASIC
Pembroke Pines Boo Ville Halloween Event (October 28th, 6:00pm, $2 children 17 and under – tickets go on sale at 4pm)
Join us for our costume contest.  Enjoy rides, visit our pumpkin patch, stop by the trick-or-treat stations and participate in other fun Halloween activities.
Pines Recreation Field 7400 Pines Boulevard, Pembroke Pines (954-392-2116
http://www.ppines.com/CivicAlerts.aspx?AID=698
City of Plantation Halloween and Safety Festival (October 21st, 10am-2pm, $5 per person)
Join us for a variety of children's holiday activities including costume contests, hayrides, the pumpkin patch and petting zoo.  Participate in our safety activities including fingerprinting and meet our K-9 unit. Other safety activities will be present as well.
Volunteer Park 12050 West Sunrise Boulevard, Plantation
http://plantationchamber.org/signature-events/family-halloween-and-safety-festival
Flamingo Road Nursery Activities (Weekends through November 5th, 8am-6pm, admission only is free, there are charges for the activities.)
Stop by and enjoy kid's crafts, hayrides, BBQ, harvest market, live music and our pumpkin patch!
Flamingo Road Nursery 1655 Flamingo Rd., Davie (954-476-7878)
http://flamingoroadnursery.com/
Your real estate agent is the best source of information about the local community and real estate topics. Give The Wilson Group a call today at 954-818-6092 to learn more about local areas, discuss selling a house, or tour available homes for sale.