A smooth real estate experience starts with choosing the right agent. A real estate transaction, on either end, is complex and requires the help of trained professionals. Choosing a good lawyer and lender is an important part of the process, but it is the real estate agent that brings the entire process together. When you decide to put your home on the market, there are several considerations you need to make when it comes to finding the right agent.
Why do I need a Real Estate Agent?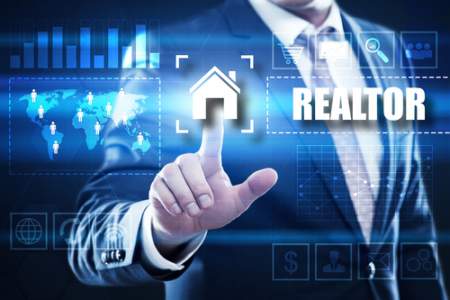 When you sell your home, you would like to sell it quickly and maximize your profits. Unless you have many years of experience in the real estate industry, you don't have the skill set to sell your home properly. Hiring a good real estate agent will give you a much better chance of selling your home within your time frame, and getting a selling price that makes sense.
Professional real estate agents have networks of potential buyers set up, and they have access to a wide variety of tools they can use to find the right buyer. The perfect buyer for your home could be someone in another city who is being transferred to work in your area. A good real estate agent can find those types of opportunities and help you maximize your profits.
Where do I find Real Estate Agents?
There are several ways that you can find good real estate agents in your area. If you know someone who has recently sold their home and they were happy with their agent, then you can ask for a referral. The busiest real estate agents will have "For Sale" signs all over town with their names and phone numbers on them. Drive through neighborhoods with properties similar to yours and start getting the contact information for the agents who work with those properties.
There are online referral websites you can use that will show you real client reviews for the agents in your area. You can also visit open houses for properties that are like yours and talk to the agents who are selling those properties. The local real estate magazines are also filled with agents who have the kinds of successful track records you are interested in.
What Should I ask During an Interview?
A home seller should never hire a real estate agent without first talking to that agent in person. As a seller, it is your responsibility to create a list of questions you would like prospective agents to answer, and then screen agents based on their responses. Some of the questions you should ask include:
What experience do you have selling a property like mine?
What is your marketing plan for my property?
How will you determine the asking price?
Will you maintain an open line of communication to keep me updated on the progress of the sale?
What is your approach to open houses?
Will you also be representing the buyer?
Explain the process of finding a buyer and closing the sale.
Do some research prior to the interviews to help you understand the responses that you get. Not only are you looking for an agent that has experience and a good process, but you also want to find an agent you feel like you can work with.
What if I want to find a Different Agent?
If you want to leave all your options open with a real estate agent, then ask your agent to sign a non-exclusive contract. This allows the agent to bring you potential buyers and allows you to either find your own buyer, or entertain offers from other agents. You should avoid signing any real estate sales agreement that does not have a clause to allow you to change agents. Insisting on this clause may not make your agent happy, but it protects you.
Remember that you are signing an agreement with the agency and not just the agent. You can always call the agency manager and ask for a new agent. But before you do that, you should sit down and try to work things out with your agent. If your agent does not know there is a problem, then they have no chance to fix it. Real estate agents are professionals who want to work with their clients and communication can solve many problems.
Should I hire a Friend or Family Member?
If you have a friend or family member who is an experienced and licensed real estate agent that you have confidence in, then hiring them is not against any laws or rules. But remember that a real estate transaction is a difficult process that can put stress on any relationship. If your friend or family member is not the best agent for your situation, then you should not hire them.
When it is time to sell your home, then it is time to start the search for a good agent. Do your homework when looking for a real estate agent, and insist on hiring only the very best candidate for the job.
Your real estate agent is the best source of information about the local community and real estate topics. Give The Wilson Group a call today at 954-818-6092 to learn more about local areas, discuss selling a house, or tour available homes for sale.