It's almost Thanksgiving.  As such, you have planned your meal, made your grocery store list and are ready for your Thanksgiving Holiday. (Need some help? Check out our Thanksgiving blog) Some of you are actually looking past Thanksgiving and it hasn't even happened yet.  I understand, though, because we are looking forward to an important day — BLACK FRIDAY!
Historically, the Friday after Thanksgiving is a huge holiday shopping day.  In recent years, the Monday following the holiday, aka Cyber Monday, has also provided some great deals.   For many, these days signify the start of the holiday season.  We all know there are deals to be had.  Keep reading to learn more!
Black Friday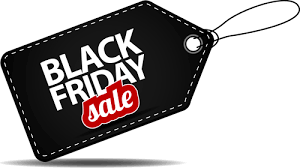 Recognized as  one of the busiest shopping days of the year, Black Friday has become somewhat of a tradition in the United States. In fact, it dates back to the 1950's and officially marks the start of the holiday season.  Consequently, people across the country look forward to this day to get a jump start on their holiday shopping.  I even have some friends who go just to people watch.  From what I've heard, it's more than just a shopping trip; it's an experience.
Know When to Go
Some people gain energy from their holiday meal and can clear the table, pack the leftovers and jump in their cars to go shopping by 6:00pm on Thanksgiving Thursday!  Conversely, others want to hang out and relax, but set their alarms for the crack of dawn on Friday to grab the best deals.  That said, knowing the hours of operation of each store on your list can help you create the most efficient and effective shopping plan for your weekend.  DealNews.com has published a list of national retailers along with Thanksgiving weekend operating hours.  Check out this link and make sure your are ready to go:  https://www.dealnews.com/features/black-friday-store-hours/.
Shopping Locally
Local malls also have expanded hours for the holiday.  The opportunity to visit multiple stores in a single location can be a very efficient way to shop. Check out our list of some popular, local shopping malls along with their hours for the holiday.
Sawgrass Mills Mall:  This large outlet center features hundreds of stores and is historically a very busy location Thanksgiving weekend.  This year the mall will be open on Thanksgiving from 10:00am – midnight and will re-open on Black Friday at 6:00am.  The mall will close at 10:00pm Friday evening.
The Galleria Mall:  Located in Fort Lauderdale, the Galleria Mall will be closed on Thanksgiving.  However, Macy's department store, located in the mall, will be open on Thursday evening from 5pm to 2am.  On Black Friday, the mall will be open from 8:00am-9:00pm, but check the hours for individual stores as they may differ.
Pembroke Lakes Mall:  This mall, located in Pembroke Pines has not yet determined its holiday hours.  Please check their website at https://www.pembrokelakesmall.com/en.html as the holiday gets closer for the most accurate information.
Westfield Broward Mall:  This mall in Plantation has also not yet published its holiday hours.  Check their website for more information: https://www.westfield.com/broward/center-info/hours
Finding the Best Deals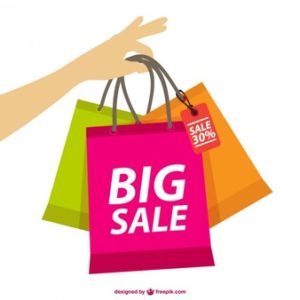 Now that you know when and where to shop, it's time to determine what to buy.  Black Friday is known for its deals.  Stores across the country (and across Broward County) offer significant discounts on a broad range of items from toys, to electronics to clothing.  Additionally, many retailers offer "door busters", special deals or discounts for shopping at specific times during the day.  The best way to identify the sales is to browse the retailers advertisements.
Historically, Black Friday ads weren't available until right before Thanksgiving.  In fact, I have a friend who used to set aside Thanksgiving evening, after her family had left, to pore through newspaper ads and plan her shopping expedition.  Boy have things changed.  Today, ads are available weeks in advance, providing us, "the consumers", the opportunity to comparison shop and ensure we are getting the best deal! There is even a website dedicated to this unofficial holiday that provides all information 'black Friday", including scanned copies of retailers' advertisements.  You can preview the sales at each store and determine the best places to shop!  Check out https://bestblackfriday.com/ads  for more information.
Cyber Monday

November 27, 2017 is officially Cyber Monday.  First, this means that you will have the opportunity to purchase anything you were unable to buy on Black Friday, on-line.  Also, it means you can shop from the comfort of your own living room. Cyber Monday has gained popularity as familiarity with the internet has grown.  In fact, many people do all of their holiday shopping on line.  There are no crowds and no lines.  Not a bad deal!
Just like Black Friday, some 2017 Cyber Monday advertisements are already available on line.  Visit http://www.techradar for links to retailers and their Cyber Monday deals.  Once again, you have the opportunity to review multiple sites and determine the best place to purchase each item.  Be aware, however, that online prices can change quickly.  Hence, the price you see today may be different tomorrow!
Happy Black Friday and Cyber Monday Shopping!
Hopefully, you now have a better understanding of what is available to you should you plan to shop on this holiday weekend.  There will be extended hours, discounted prices and lots and lots of people.  Finally, The Wilson Group wishes you a lovely Thanksgiving.  Happy Shopping!
Your real estate agent is the best source of information about the local community and real estate topics. Give The Wilson Group a call today at 954-818-6092 to learn more about local areas, discuss selling your home, or tour available homes for sale.